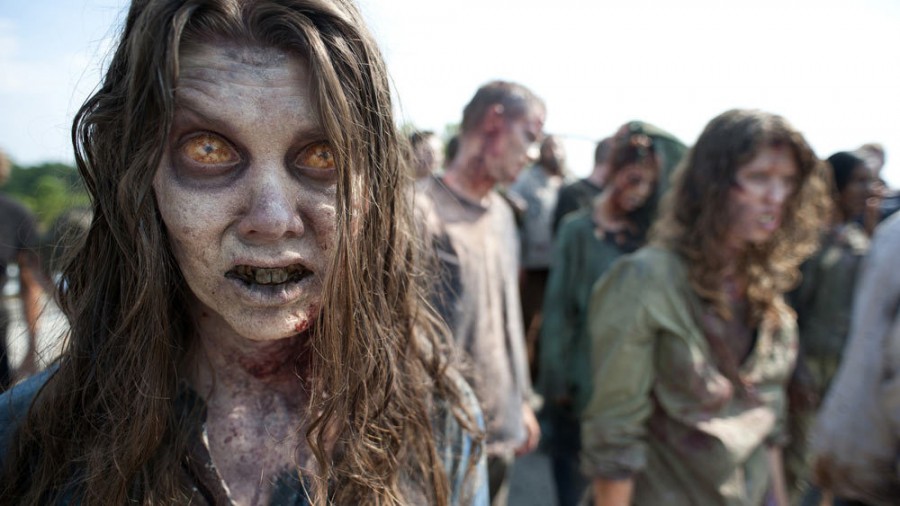 AMC announced that it has ordered a pilot episode of a companion series for "The Walking Dead." Dave Erickson ("Marco Polo," "Sons of Anarchy"), who co-created and co-wrote the pilot with Kirkman, will serve as an executive producer and showrunner.
 
"Almost from the beginning of 'The Walking Dead' on AMC, fans have been curious about what is going on in the zombie apocalypse in other parts of the world.  In fact, beyond requests for zombie cameos, it's the question I get asked the most," said AMC President Charlie Collier. "Obviously, we all take our stewardship of the original franchise incredibly seriously and we, along with Robert, Gale, David and now Dave, are all proceeding with extreme care in order to ensure that we are offering fans something truly compelling, engaging and distinct.  We're thrilled to be taking this next step with these remarkable partners."
 
"There are many corners of 'The Walking Dead' universe that remain unseen in the shadows.  Being given the opportunity to shine a light into those corners and see what lurks out there is an absolute thrill.  I know the fans are anxious to hear what Dave and I have been cooking up for this new universe of 'The Walking Dead,' and I'm happy to be one step closer to sharing it with them," said Kirkman.
 
"I've been fortunate to have collaborated with both Robert and AMC on past projects and I'm thrilled to join them again, along with Gale and David, to build upon 'The Walking Dead's' already epic narrative," said Erickson.
 
The pilot is scheduled for production in late 2014.  No additional details are being provided about the location and/or casting for the pilot at this time.
 
The highly-anticipated fifth season of "The Walking Dead" returns to AMC on October 12. "The Walking Dead" is based on the comic book series created and written by Robert Kirkman and published by Skybound, Kirkman's imprint at Image Comics.