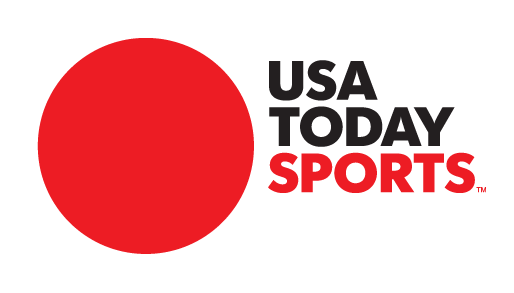 The USA TODAY Sports Media Group have re-launched USA TODAY High School Sports, the nation's leading source for high school sports news and information, in a format optimized for mobile that also includes live-streaming video capabilities and crowd-sourced photography and content from games all over the country.
As part of the re-launch, USA TODAY High School Sports has also introduced its first-ever app for all mobile and tablet devices, now available for free on both iTunes and Google Play.
USA TODAY High School Sports is the latest property within the USA TODAY Sports Media Group to be re-built on its proprietary lightweight digital publishing platform to optimize content experiences across all platforms, specifically mobile and tablet devices. This follows similar re-launches within the past year for MMAjunkie, HoopsHype and The Big Lead, among others, as well as for the initial launch of For The Win, the fastest-growing sports site in history.
A major part of the USA TODAY High School Sports re-launch features new partnerships with leading-edge mobile innovators for video streaming (High School Cube) and crowd-sourced photography and content (Scoopshot) that now give USA TODAY High School Sports the potential to provide coverage from every high school sports event in the country.
"This re-launch marks another major step forward in our commitment to providing the best high school sports coverage anywhere in the country," said Dave Morgan, president of the USA TODAY Sports Media Group. "USA TODAY High School Sports is now fully optimized to engage with its core audience on the platforms, and in the hometowns, where they live, and our new partnerships will allow us to engage with them in much more meaningful ways than ever before."
Some of the highlights of the new USA TODAY High School Sports include:
A mobile-first, responsive design, along with a focus on social sharing for increased "conversation" and organic audience development.
Simplified navigation and user experience.
Live-event broadcast capabilities for any school in the country via High School Cube, which allows schools to safely and simply broadcast their events live in HD from mobile devices, laptops, or advance production equipment.  Every participating school gets its own hyper-local team channel, called a "cube," that allows parents, students, alumni, and the local community to watch the school's games and events for free, no matter where they are.
Ability of professional photographers. Student journalists and others to easily shoot and upload still and video images through a strategic partnership with the Scoopshot app. This greatly expands photo, video and text coverage capacity of the nation's 18,000-plus high schools. Content will go into a central, authenticated database and payment will be provided to each contributor every time their content is used.

Scoopshot currently offers media outlets and brands access to nearly 570,000 mobile photographers in 177 countries around the world and its service is used by more than 70 global media outlets.

Real-time score streaming and social media conversations from high school games in progress throughout the country via ScoreStream.