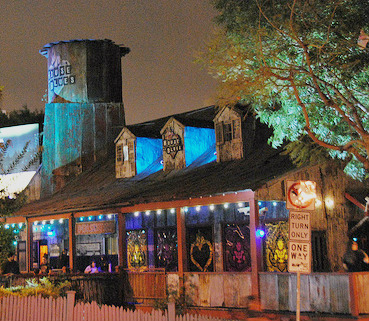 Since 1994, the House of Blues has been a music venue landmark on the Sunset Strip in Los Angeles. According to a Bloomberg report and confirmed by the venue's operator, Live Nation, House of Blues is set to be demolished. What will take its place? A new hotel complex.
In a statement to The Times, Live Nation representative, Ashton Spatz said, "Regarding the story, our legendary House of Blues on Sunset Boulevard – the flagship for 20 years of our popular venues around the country – will operate business as usual while we look for a new home," He added, "We have a terrific relationship with our landlord who has other plans to develop the property and we're working together on a very smooth transition. We have two-plus years to find that perfect spot for a new Los Angeles House of Blues home with no interruption for music fans. Stay tuned. The best is yet to come!"
This is not the first change in the music scene on the legendary Sunset Strip. Last year, the Key Club was replaced by a nightclub chain. The Whisky a Go Go and Viper Room still remain; mostly for smaller acts and serve as a hosting spot for the annual Sunset Strip Music Festival.

Bloomberg reported that developer Combined Properties is planning a mixed-use complex with 40 condos, 149 hotel rooms and an on-site entertainment facility. 
Don't miss a show at the famous House of Blues while it still stands: http://www.houseofblues.com/losangeles/