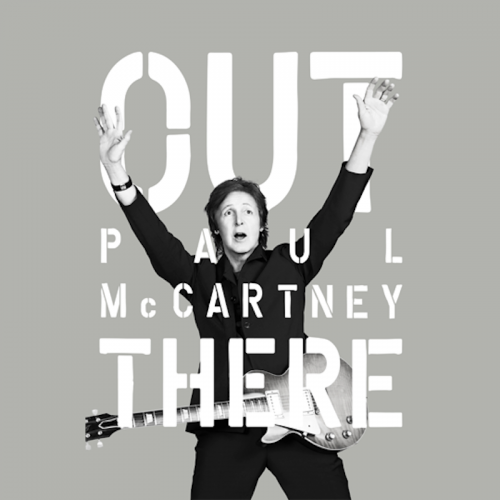 For the first time since August 28th, 1966, The Beatles' legend Paul McCartney performed at Dodger Stadium. Playing for up to three hours, McCartney entranced the audience with nearly 40 songs from his repertoire; from The Beatles to his solo career. It was a night to remember as nearly 50,000 fans of all ages packed the baseball field and stadium seats.
"I'm going to take a moment just to drink it all in," McCartney said. Throughout the concert, he would often stand still and take a deep breath as he looked out on the swaying light from thousands of cell phones and lighters. The energy was already there, but as soon as McCartney and his band began playing "Eight Days A Week," the crowd was invigorated.
After performing a rendition of  "Let Me Roll It" from Wings, the band broke off into a riff from Jimi Hendrix's "Foxy Lady." As he changed guitars, McCartney shared a story about when Hendrix learned and performed "Sgt. Pepper's Lonely Hearts Club Band" just two days after The Beatles had released it. He followed with "Paperback Writer" before dedicating his last single "My Valentine" to his wife, Nancy.
There were many sentimental moments throughout the evening. McCartney took a moment to think of George Harrison before singing "Something," written by Harrison from the Abbey Road album. Earlier in the set, he looked up to the night sky with the full moon as he talked about John Lennon and sang, "Here Today."
Each song gave me goosebumps; especially the unbelievable instrumentation from McCartney's longtime band: guitarists Brian Ray and Rusty Anderson, keyboardist Paul Wickens and drummer Abe Laboriel Jr. Each musician commanding the stage alongside a legend. 
McCartney often asked for the audience to sing-a-long, especially for "Ob-La-Di, Ob-La-Da" and "Hey Jude." Each song was accompanied by a stunning and mesmerizing video and stage production. As McCartney stood on a tall block on stage singing "Blackbird," images of running waterfalls were projected. But the most impressive point of the night was "Live Or Let Die." Fireworks and pyrotechnic explosions blasted from the stage, lighting up the sky with blues and reds. It was electrifying.
To see a legend such as Paul McCartney perform hit after hit is a once in a lifetime experience.