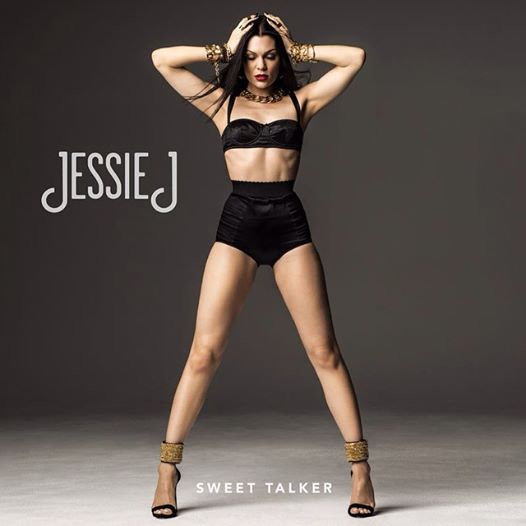 Jessie J, will release her third studio album "Sweet Talker" on the 13th October through LAVA/Republic Records.
In recent weeks, Jessie has catapulted straight up the charts both in the US and the UK hitting #3 in the US Billboard chart and #1 in the US iTunes chart with the collaborative super-sonic pop-smash, 'Bang Bang' with Ariana Grande and Nicki Minaj. The trio will take to the stage at the MTV VMA's in Los Angeles this weekend for the ultimate show-down in front of a global audience of millions to perform the single which releases next month.
"Sweet Talker" is a powerful, grown-up record from Jessie who has earned her stripes as one of the UK's most successful female pop-sensations. The album is full of slick production and a boasts a kick-ass attitude, showcasing Jessie's phenomenal vocal range and her divisibility as a power-player on the global music scene.
Album Track listing:
Ain't Been Done
Burnin' Up ft. 2 Chainz
Sweet Talker
Bang Bang w/ Ariana Grande & Nicki Minaj
Fire
Personal
Masterpiece
Seal Me With A Kiss ft. De La Soul
Said Too Much
Loud ft. Lindsey Stirling
Keep Us Together
Get Away
Jessie J's debut album, Who You Are [LAVA], marked the debut of a global icon when it reached #1 and was certified multi-platinum in over 15 countries. She has sold over 3 million albums and 20 million singles worldwide to date. The GRAMMY Award-nominated artist was also the 2012 London Olympic Games Ambassador. Her smash "Price Tag" reached #1 in 18 major territories and Who You Are also yielded an astonishing six Top 10 singles including the hit "Domino". Among other accolades, Jessie J was the recipient of the 2011 Critics Choice BRIT Award and the BBC's Sound of 2011 honor.