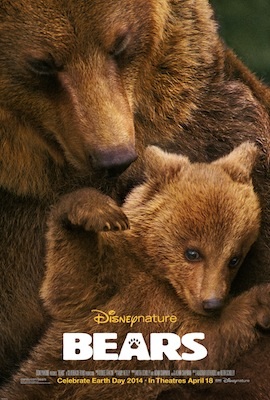 "Bears," the true life adventure, comes home on blu-ray combo pack, digital HD, Disney Movies anywhere, and On-Demand, August 12, 2014.
Disneynature will donate a portion of first-week sales to the National Park Foundation through the Disney Worldwide Conservation Fund to protect wildlife and wild places
An epic story of breathtaking scale, this heartwarming and visually spectacular film showcases a year in the life of a bear family as two impressionable young cubs are taught life's most important lessons. Families everywhere can now travel to a majestic Alaskan wilderness teeming with life without leaving home as "Bears" arrives on Blu-ray Combo Pack, and Digital HD featuring stunning high definition picture, transporting sound, and exciting bonus features both parents and their children will love.
For more information on Disney productions go to http://movies.disney.com/