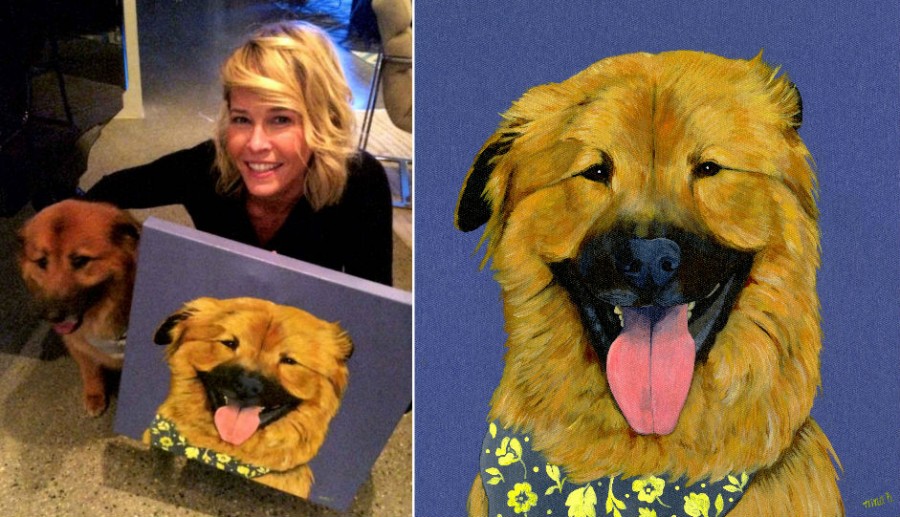 Who doesn't love pet artwork?
Nina Huang, Portland-based artist and fan of "Chelsea Lately" on E! honored the late night talkshow host with a 20×20 painting of her beloved dog Chunk.  
The very last episode of "Chelsea Lately" with Chelsea Handler is scheduled to air on August 26th after seven years running.
Handler responded graciously by mailing a photo of her and Chunk with the painting.
To get your own pet painting visit: