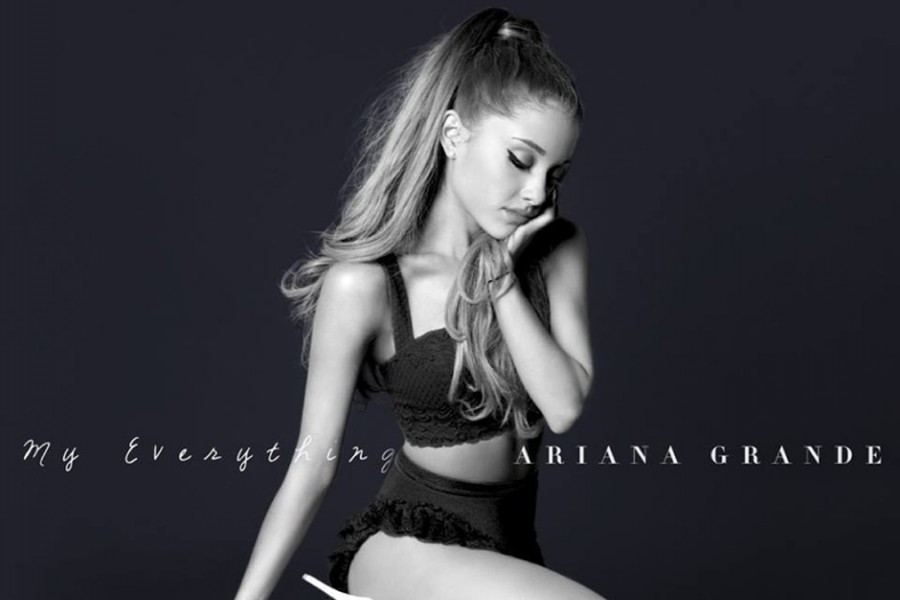 ARIANA GRANDE's sophomore effort, My Everything [Republic Records] is available August 25th and has already topped the charts with four #1 singles on the iTunes Overall Top Songs Chart. Among those number ones are her multi-platinum, record-setting smash "Problem" [featuring Iggy Azalea], second single "Break Free" [featuring Zedd], powerhouse collaboration "Bang Bang" [with Jessie J + Nicki Minaj], and now the album's instant grat track "Best Mistake" [featuring Big Sean]. All four songs have garnered over 4 million digital downloads and 200 million streams to date.
ARIANA also hit another milestone this week, making history in the process. After "Best Mistake" became available, she landed three songs in the Top Six of Billboard's Digital Songs Chart. She set a new record by becoming the first female artist in history to accomplish that feat. The last artist to notch three songs in the Top Six was Michael Jackson in 2009.
All four of her new songs also charted on the Hot 100 with three reaching the Top 10. Moreover, she captured #1 on the Artist 100 Chart. That chart analyzes and incorporates activity across the Hot 100, Billboard 200, and Social 50 and includes information drawn from album and track sales as well as radio airplay.
Leading up to the release of My Everything, ARIANA will open up the 2014 MTV Video Music Awards August 24. Expect an unforgettable performance from her to kick off this important evening on the eve of her album's release. She'll also perform on America's Got Talent August 27 and on NBC's Today Show as part of the Summer Concert Series August 29. She will then sing the national anthem at the NFL Kickoff Game on September 4.