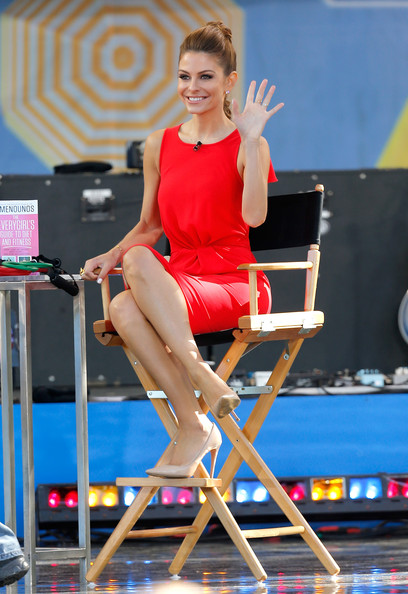 "Untold With Maria Menounos" is an inventive news magazine series that goes behind the headlines of entertainment, celebrity and pop culture for a fresh and fascinating look at the news dominating water-cooler talk. Each one-hour episode, hosted by Maria Menounos, delves into three different stories to get the inside scoop on the biggest news of the moment. Featuring interviews with celebrities, Hollywood insiders, topic-specific experts and more, the show will cover subjects ranging from the rise of heroin in Hollywood to the Electronic Dance Music scene, to transgender civil rights issues and the highs and lows of reality star fame.
"Untold" connects viewers to people who are big in the social media universe with segments including "The Pop Culture Minute" featuring YouTube and Vine stars, and "The Untold Moment," offering exclusive interviews with Hollywood's most fascinating personalities. The series breaks new ground visually – combining iPhone video, GoPro, FlipCam, and XD-Cam footage – to bring viewers behind-the-scenes and into the stories. Candid commentary from Menounos adds to the intimate feel of the series; because behind the headlines is where the real story begins. Don't miss "Untold With Maria Menounos" premiering Thursday, July 17th at 8:00pm ET/PT only on E!
Expanding on E!'s dynamic news programming, "Untold With Maria Menounos" offers a unique look at the most buzz-worthy pop culture and celebrity news.  The eight episode series will air certain Thursdays at 8pm ET/PT through the end of the year.
 
Upcoming air dates are:
August 7th
August 28th
September 18th
October 9th
October 30th
November 20th
December 18th
Maria Menounos most recently served as a host of the daily entertainment news show, "Extra" and previously reported for "Nightly News," the "Today Show" and "Access Hollywood" where she traveled the globe covering world affairs. Having interviewed every President, one on one since Clinton, she remains the only journalist to interview the entire Obama family, an interview heralded by ABC News as pivotal to the President's historic victory. She is author of two New York Times Best Seller's "The Everygirl's Guide to Life" and "The Everygirl's Guide to Diet and Fitness.