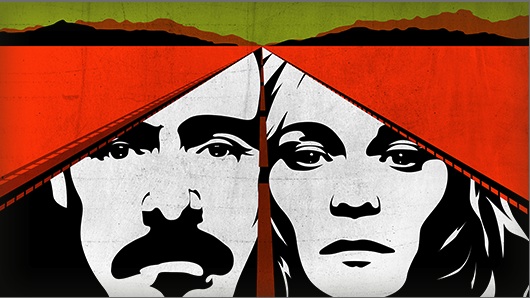 After a critically acclaimed first season, "The Bridge" will begin its second season tonight on FX.
"The Bridge" is a crime thriller starring Diane Kruger, Demian Bichir, Matthew Lillard, Emily Rios, Thomas M. Wright and Ted Levine. When the body of a cartel member is found on US soil, Sonya Cross (Kruger) from El Paso PD and her Mexican counterpart, Marco Ruiz (Bichir), must work together to solve the case. Marco, still reeling from the death of his son, continues to deal with corrupt cops and the demands of the cartel. Sonya meets an unexpected man with connections to her past who threatens to come between her and her boss, Lieutenant Hank Wade (Levine). The case quickly pulls them all into a complex web of money laundering, police corruption, and the Juarez Drug War which infiltrates the suburban streets of El Paso.
El Paso Times reporters Daniel Frye (Lillard) and Adriana Mendez (Rios) continue to follow the Millie Quintana Money House, a path that will eventually cross that of Marco and Sonya. Charlotte Millwright (Annabeth Gish) will have to make the impossible choice between the two worlds that have a grasp on her: the US government and the Mexican cartel. Meanwhile, Steven Linder (Wright) tries to do right by his Mexican immigrant love and ends up seeking justice the only way he knows how.
The show will air tonight, and Wednesdays the remainder of the season, at 10pm. For more information go to http://www.fxnetworks.com/thebridge/