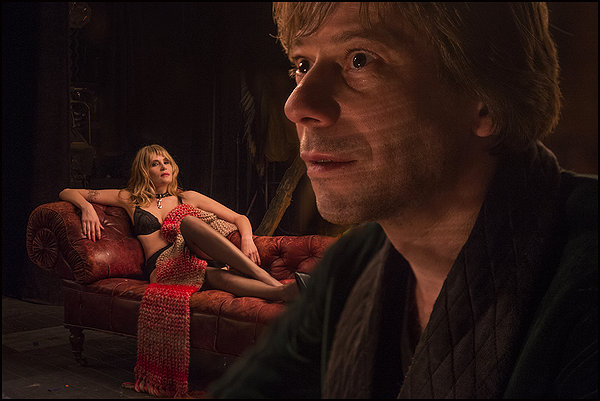 Legal troubles notwithstanding, there's no denying that Roman Polanski is among the most influential filmmakers of his generation. From "Knife In The Water" to "Chinatown" and "The Pianist," Polanski has been shocking audiences for over fifty years with his distinctive stories and daring visual style. Lately, he's focused his efforts on stage-to-screen adaptations. His last entry, "Carnage," was a critical and commercial disappointment, but now he's back in the saddle with another film based on a play, "Venus In Fur," starring Emmanuelle Seigner and Mathieu Amalric.
Adapted by Polanski and the original playwright, David Ives, "Venus In Fur" is a meta mindbender with as many layers as a Vidalia onion and just as pungent. It's a movie based on a play, about a play-within-a-play, starring the director's wife and an actor who bears a striking resemblance to the filmmaker in his youth. Still with me?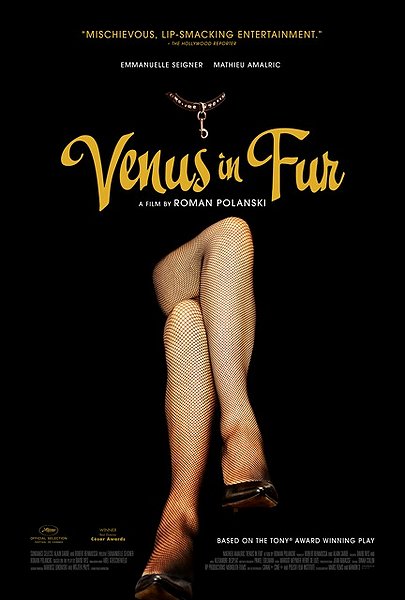 A satirical look at sadomasochism with a feminist slant, "Venus In Fur" comes equipped with a smart and mischievously funny screenplay, hauntingly evocative cinematography, a Greek-inspired score that seamlessly balances the film's erotic and playful tone, and powerhouse performances from two of France's leading thespians. Even with its successful Broadway origins, commercial prospects will be limited to a more discerning audience stateside given that the film was shot in French, but name recognition of the director should help give it a much-deserved boost.
Set in a Parisian theatre over one stormy evening, the story centers on Thomas Novachek, a pretentious playwright struggling to cast the lead actress in his latest production. Titled "Venus In Fur," the play, which will mark his directorial debut, is an adaptation of a classic novella by nineteenth-century Austrian writer, Leopold von Sacher-Masoch, from which the term Masochism originates. Revolving around a man who convinces a woman to enslave him in a dominant-submissive relationship, the play requires a lead actress with enough talent and sophistication to capture the role's many subtleties, but thus far Thomas' search has proved fruitless.
Having dealt with enough mediocre talent for one day, Thomas is ready to call it quits when a mysterious actress, Vanda (Emmanuelle Seigner), shows up hysterical over being late. Initially, Thomas is reluctant to let her audition, as she comes across as crass, pushy, improperly dressed and unprepared for the role. But after some convincing, he lets her have a go at it, and, much to his surprise, she's uncannily perfect for the role. Not only has she memorized the play and exhaustively researched the original text, she also has the right character traits and a far better handle on the role than any of the previous candidates. It also doesn't hurt that Vanda just so happens to share the same name as her character.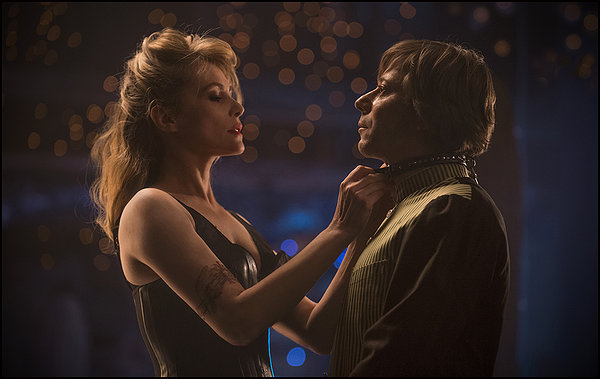 As the audition progresses and the two delve deeper into their roles, occasionally pausing to bicker over the subtext and their characters' motivations, the power dynamic between director and actress starts to shift, echoing that of the play, and before long the lines between reality and fantasy become inextricably blurred.
Despite the creative and commercial limitations posed by the material – two actors, one set and a dialogue-heavy script shot in French – "Venus In Fur" is about as far from a boringly filmed stage production as it gets. The setup of "Carnage" presented similar restrictions, and a lesser filmmaker would recoil at the challenge, but at age 80, Polanski leaps at the task, and the result is intellectually stimulating, visually stunning, erotic and often very funny. Working on his fifth collaboration with cinematographer Pawel Edelman ("The Pianist"), Polanski takes full advantage of the theatrical setting, maximizing the space by moving the action between all areas of the stage and theater, and keeping the visual scheme fresh by almost never duplicating shots, using lighting and various camera angles to enliven and alter the setting.  
Considering the film's many subtextual layers and sadomasochistic subject matter, one might be inclined to think that "Venus In Fur" is a rather sobering affair, but this couldn't be further from the truth. Much like the original stage version, the main focus of Polanski's film is satire, and although there are deeper levels of the story to ponder, the material is handled in a very tongue-in-cheek manner. And since the character dynamics keeps evolving, and the separation between reality and fantasy becomes almost indiscernible, the audience remains on edge, wondering where the story is headed and just who is the mysterious temptress at the story's center.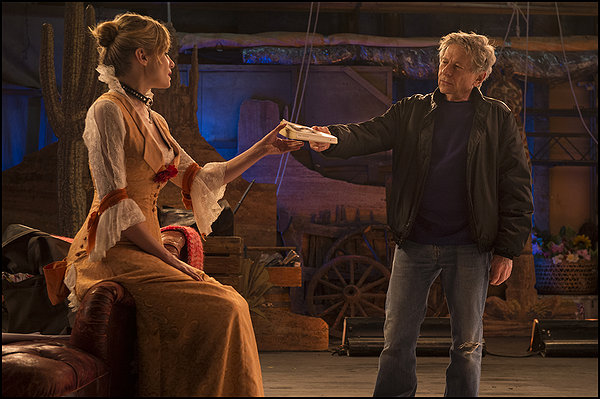 In a role that is a veritable acting showcase, the multitalented actress, singer and former fashion model, Emmanuelle Seigner ("La Vie En Rose," "Frantic") is nothing short of transformative as the enigmatic and seductive Vanda. Her ability to handle all the different personas – she's an actress playing an actress who is performing a multidimensional role onstage – is truly breathtaking. Here's hoping her talents aren't overlooked come awards season. As Thomas Novachek, actor Mathieu Amalric has a subtler but equally impressive transformation, starting off as a pompous playwright hell-bent on exerting total control over his environment, and ending up a shell of a man – meek, emasculated and dominated by his leading lady.
 
"Venus In Fur" is a perfect example of why closed-minded audiences should broaden their cinematic horizons and seek out more challenging material. It's well worth the price of admission.
By Lucas Mirabella
This film is not rated; 95 minutes