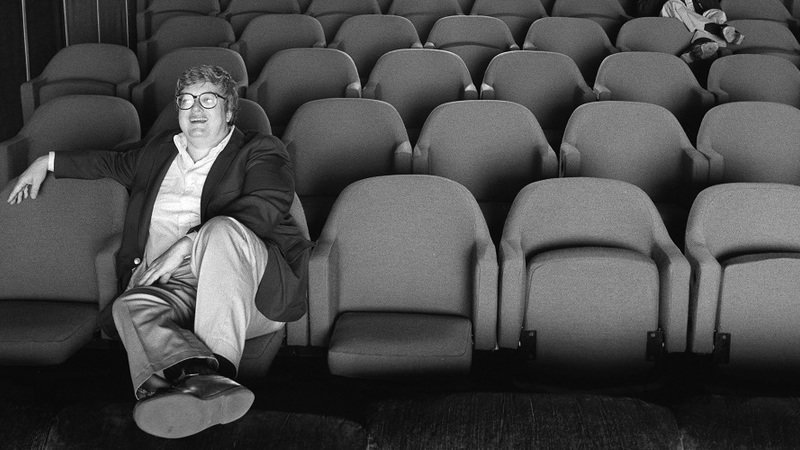 Photo: www.rogerebert.com
Roger Ebert didn't care much for hyperbole, but it's no stretch to say that he was the most prominent film critic of his time. Throughout his illustrious forty-five year career as chief critic at The Chicago Sun-Times, he won a Pulitzer, helped the nationally televised film review format gain mass-market appeal, and, along with co-host Gene Siskel, coined the phrase, "two thumbs up," which was as good as gold for the films that earned such a distinction. He also wrote dozens of books and screenplays, including the cult classic, "Beyond The Valley Of The Dolls," and used his influence to champion the work of lesser-known filmmakers.
Last year, in the months leading up to his death, Ebert and director Steve James ("Hoop Dreams") set out to make a documentary that would be a sort of companion piece to Ebert's 2011 autobiography. Days before filming was set to begin, Ebert, who lost his ability to speak after a 2002 operation to remove cancer in his jaw, suffered a hip fracture and was forced to enter a grueling rehabilitation program. This setback changed the tone and filming schedule of the project considerably, but Roger decided to keep the camera rolling, even as his health worsened. The resulting film, "Life Itself," is a deeply moving portrait of a man who lived life to the fullest and was adored by millions.
With a voiceover that combines James' recollections of the film critic with those of Ebert himself, "Life Itself" is a linear account of Ebert's life but with a cinema verite approach, allowing the existing conditions – in this case, Ebert's deteriorating health – to dictate the storyline. Using a treasure trove of archival material, along with recent interviews from Ebert's family, friends and colleagues, James crafts a thoroughly enjoyable narrative that runs the emotional gamut and more than honors its legendary subject.
One of Ebert's stipulations for participating in the film was that the director agreed not to whitewash his past, and James honors this wish, offering a warts-and-all look at a man who could be as abrasive as he was likeable. College friends and Sun-Tribune colleagues chart his formative years as a hardnosed journalist who was writing full-time for his local paper by age 15 and went on to be the rising star of his collegiate paper. A constant presence in Chicago dive bars, where his penchant for booze, braggadocio and loose women was on full display, Ebert's decades of hard living eventually led him to join Alcoholics Anonymous, where he met his wife, Chaz.
"Life Itself" dedicates valuable screen time to Siskel and Ebert's combative relationship, revealing that the pugnacious pundits' on-air feuds definitely extended behind the scenes as well. As disclosed in interviews with Siskel's wife and producers of the television show, their relationship was marred by pettiness and hostility, which is also what made them such an entertaining pair to watch battle wits on television. But in spite of their differences, as the years wore on, they developed a close friendship that lasted all the way until Siskel's untimely passing from a brain tumor at age 53.
Ebert's generosity and cultural influence is evident in candid interviews with the filmmakers whose work he championed over the years, including Martin Scorsese, Werner Herzog, Ramin Bahrani, and Errol Morris. It is generally frowned upon for filmmakers and critics to socialize, as it could potentially cloud their judgment, but when you hear their firsthand accounts of what Ebert did to help them personally and professionally, it's clear why they decided to befriend the enemy.
As Ebert's health continues to deteriorate and he undergoes numerous operations, "Life Itself" becomes almost too painful to bear. Thankfully, James handles this material with pure class, plus Ebert finds the strength to see through these dark days with the help of his wife, whose considerable presence in the film is commensurate with her importance to him. Of course it's sad to see the icon on the wane, but his optimism and sense of humor never falter, and his bravery in the face of death should serve as inspiration for all who witness it.
Unfortunately, Ebert didn't live to see the finished film; but if he were still around, writing his spirited reviews, surely he would've given this one his trademark two thumbs up.
By Lucas Mirabella
Rated R for brief nudity and language; 120 minutes