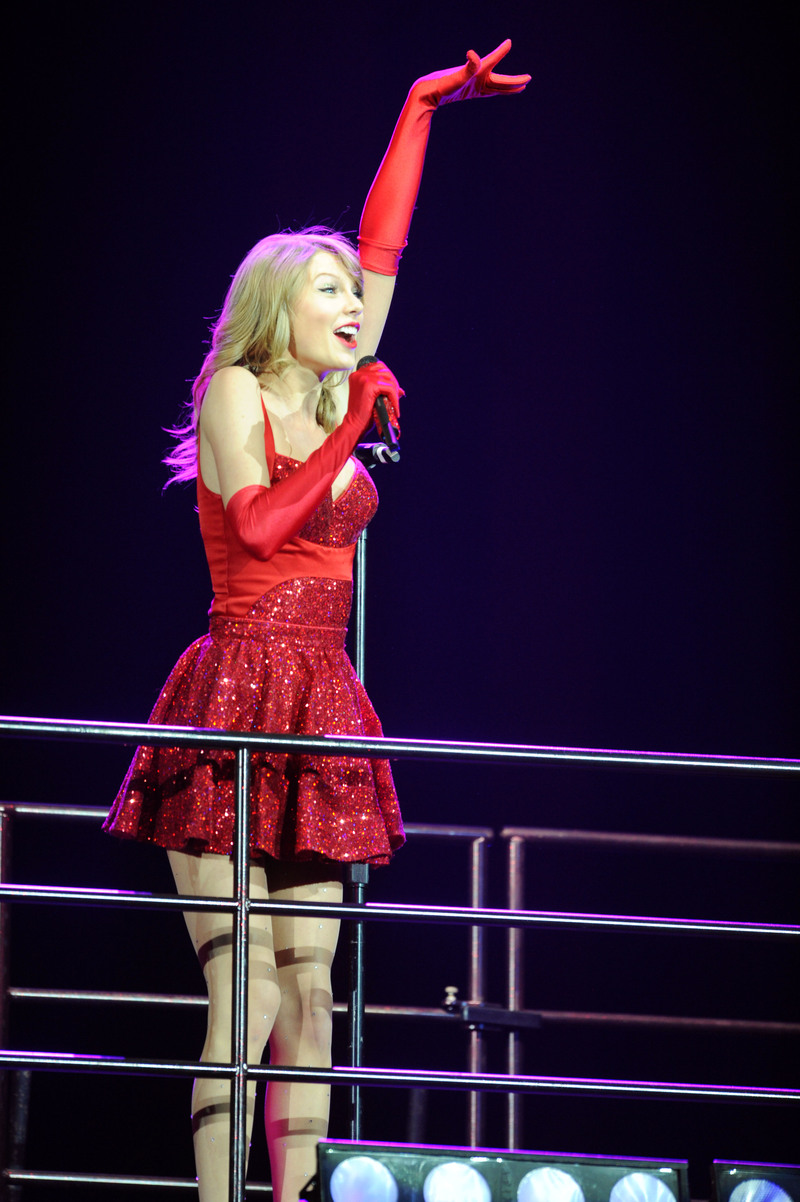 It's that time of year again. Clear Channel has announced the star-studded line-up for the 2014 iHeartRadio Music Festival, the weekend-long concert event that re-writes radio history each year, taking place on September 19 and 20 in Las Vegas. 
This year's lineup will feature Taylor Swift, Coldplay, Usher, Ariana Grande, Nicki Minaj, Motley Crue, Zac Brown Band, One Direction, Ed Sheeran, Paramore, Iggy Azalea, Train, Eric Church, Lorde, Calvin Harris, Bastille, Steve Aoki and more.
The fourth annual event will kick off Friday evening, September 19 at the MGM Grand Garden Arena with host Ryan Seacrest, host and producer of "On Air with Ryan Seacrest," his market-topping No. 1 nationally syndicated LA morning drive-time show for Clear Channel's 102.7 KIIS-FM, as well as nationally-syndicated Top 40 radio show.
The iHeartRadio Music Festival Village will return to The Lot across from Luxor Hotel & Casino on Saturday afternoon with live performance by Iggy Azalea, Neon Trees, Kacey Musgraves, Childish Gambino, Magic!, The Pretty Reckless, Nico & Vinz, Lil Jon and more to be announced. The afternoon event will also feature fan zones and interactive experiences by iHeartRadio's brand partners.
The 2014 iHeartRadio Music Festival promotion kicked off this morning with a simultaneous roadblock announcement by all 840 Clear Channel radio stations nationwide, their websites and iHeartRadio. In addition, throughout a summer-long on-air and online promotion, Clear Channel station listeners across the country will have the chance to win one-of-a-kind, all-expense paid dream trips to Las Vegas, where they will join thousands of other dedicated music fans to experience the 2014 iHeartRadio Music Festival at the legendary MGM Grand.
Beginning today at 4 p.m. EST/1 p.m. PST, MasterCard cardholders will have access to a limited number of tickets through a first-ever pre-sale for the iHeartRadio Music Festival.  Tickets will be available only at iheartradio.com/priceless. Tickets will go on sale to the general public on July 26 at 1 p.m. EST/10 a.m. PST via Ticketmaster.com.
The iHeartRadio Music Festival will broadcast live on Clear Channel radio stations for fans throughout the country across 150 markets and will stream live on Yahoo Screen (http://yahoo.com/iheart) each night at 7:30 p.m. PST.  The iHeartRadio Music Festival will also return to The CW Network as an exclusive two-night special on September 29 and 30 from 8:00-10:00 p.m.