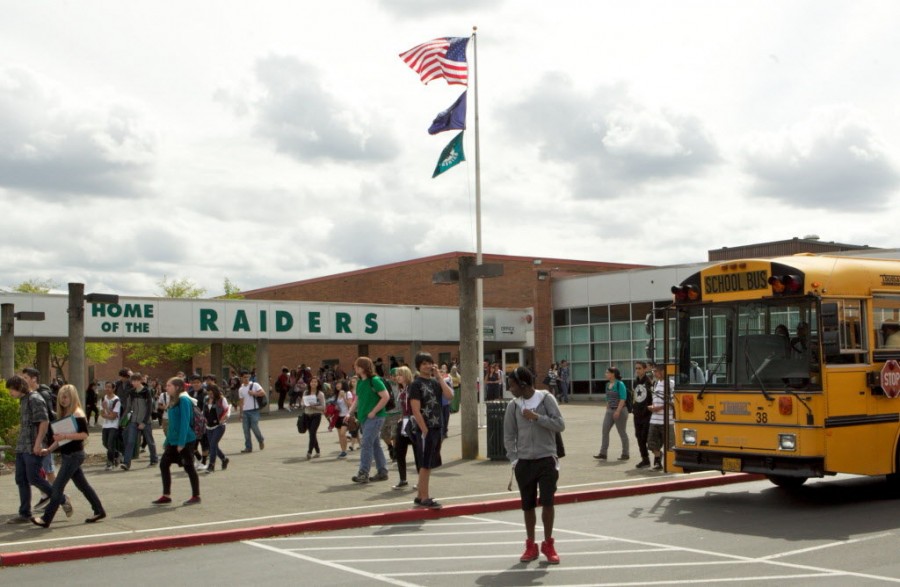 This morning a gunman walked into Reynolds High School in Troutdale Oregon, killing one student and injuring a teacher before taking his own life. Another stunning shooting in our nation's schools.
"Unfortunately we had a tragedy this morning at Reynolds High School," Troutdale Police Chief Scott Anderson told reporters in a press conference. "We are not confident enough at this point to reveal the details." Anderson did however say that the gunman acted alone and confirmed his weapon of choice was a rifle.
County Superintendent Linda Florence and Troutdale Mayor Doug Daoust also spoke during the news conference, both thanking the valiance of first responders and extending their wishes to the victims' loved ones. "[This is an] unsettling day for our precious city," Daoust said. "My heart goes out to all the families and that's all I have to say."
The identities of the shooter and victims have not been revealed at this moment. According to student Jamie Infante in an interview with CNN, many students did not know a shooting was taking place. "It sounded like someone dropped a book," Infante said. Despite this concession, students were attentive during emergency procedures, and applauded for their organization. Troutdale is a suburb of Portland, OR.
Our condolences at LATF are extended to the victims and their families.