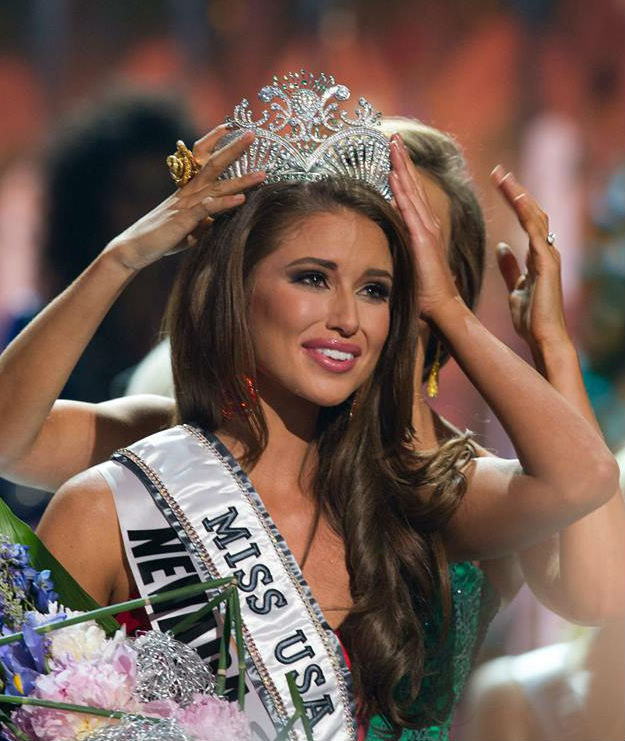 Photo Darren Decker/ MISS USA 2014

Nia Sanchez, Miss Nevada was crowned MISS USA 2014 at the Baton Rouge River Center in Baton Rouge, Louisiana on Sunday night, June 8th on NBC. She received the coveted Miss USA crown and the chance to represent the USA at the 2014 MISS UNIVERSE® Competition. With some challenging and not so challenging questions during the interview portion of the competition, Sanchez had one of the best and most articulate answers when she addressed the issue of sexual assault amongst young women in colleges and universities. 
The 24 year-old was quick to note her fourth-degree black belt in taekwondo and the need for self-defense education. At the end of the evening, Sanchez stood out amongst the 50 other contestants from all the states and the District of Columbia.
The following music stars performed throughout the competition: Florida Georgia Line with special guest Nelly, singer-songwriter Marc Broussard, The Dirty Dozen Brass Band Horns and Latin Grammy award winning band Camila. Giuliana Rancic, co-anchor of "E! News," and Thomas Roberts, MSNBC's "Way Too Early" hosted the competition. Style expert Jeannie Mai provided behind-the-scenes commentary.