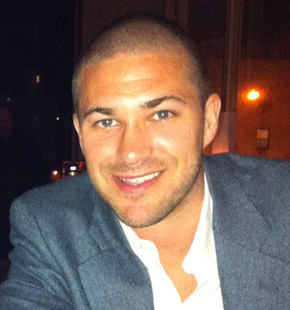 Interscope Geffen A&M has appointed John Ehmann to Vice President of A&R.
Ehmann came to Interscope Geffen A&M in February 2011 as Director of A&R. Since joining the company, he has signed and developed such artists as Lana Del Rey, Aloe Blacc, Cedric Gervais, and shepherded Carly Rae Jepsen's album Kiss, with her hit single "Call Me Maybe" to the market.
"John has an incredible ear and eye for talent, and I'm pleased to see him step up into a bigger role at the company," commented Janick. "He's an instrumental part of our team here, and his commitment to his artists can't be overstated." 
"I would like to thank Jimmy Iovine, John Janick, Steve Berman, and Larry Jackson for giving me the opportunity to continue to build upon Interscope Geffen A&M's legacy of discovering and breaking extrodinary artists. It's exciting to be a part of a forward thinking team whose passion in artist development is equally shared." says Ehmann.
Ehmann started his career in the music industry in 2004 working as an intern at J Records before it merged with RCA. During his stint at RCA, he quickly rose from intern to executive, signing BC Jean, who wrote Beyonce's hit, "If I Were A Boy."