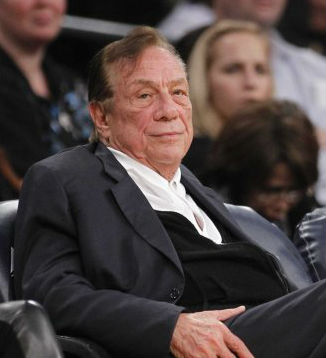 Less than two weeks ago, Donald Sterling's wife, Shelly Sterling announced that she had signed an agreement to sell the Los Angeles Clippers to former Microsoft chief executive Steve Ballmer for $2 billion. All that has changed.
Donald Sterling is no longer in support of selling the Clippers. He issued a one-page statement dated Monday titled "The Team is not for Sale." ESPN.com obtained and published the letter, which states: "From the onset, I did not want to sell the Los Angeles Clippers. I have worked for 33 years to build the Team."
The 80 year-old continued with an apology for the "hurtful statements" he said "privately." Sterling is ready to fight back. "I believe that Adam Silver acted in haste by illegally ordering the forced sale of the Clippers, banning me for life from the NBA and imposing the fine."
In addition to withdrawing his support for the sale of the Clippers, Sterling will fight back with a $1 billion federal lawsuit against the NBA and commissioner Adam Silver.

Photo: AP