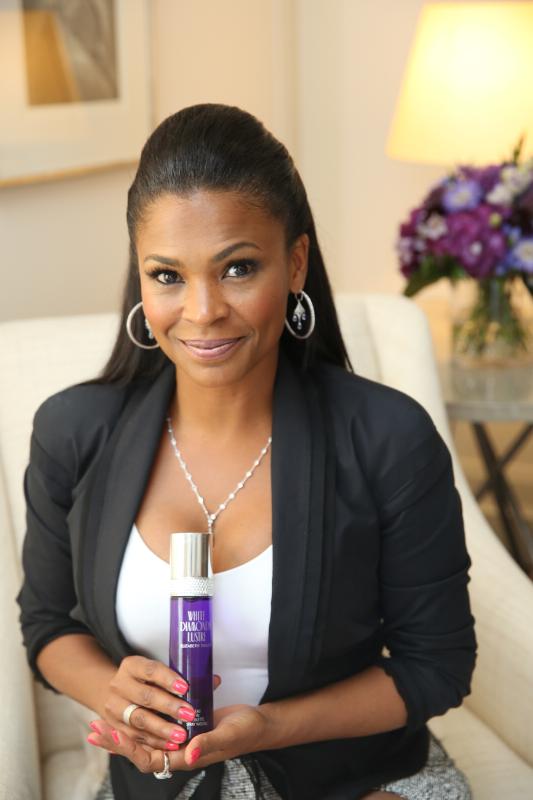 Nia Long, who will be starring in WE tv's first original scripted drama series on Wednesday, July 16th, is shining and supporting White Diamonds Elizabeth Taylor, one of the best selling celebrity scents of all time. Now, the iconic scent takes on a new sparkle with the introduction of White Diamonds Lustre Elizabeth Taylor and a new fan base including film and television actress Nia Long, a brand ambassador for the new fragrance.
"Elizabeth Taylor said White Diamonds was her 'Diamonds In A Bottle,' and that's what Lustre really is to me – Lustre just adds that extra sparkle," commented Nia Long.  "I personally love the juicy pear and raspberry notes in Lustre – it gives it a fresh, fruity feminine touch."
Lustre explores a fresh side of White Diamonds, with sheer effervescent florals that highlight the heart of the fragrance. Like the original White Diamonds, White Diamonds Lustre reflects the light of the most precious stone, the diamond, and sparkles with the energy of youth, the vibrancy of a strong personality and the mystery of what might come next.
White Diamonds Lustre Elizabeth Taylor 3.3oz./100mL,$68.00
Available at Macy's