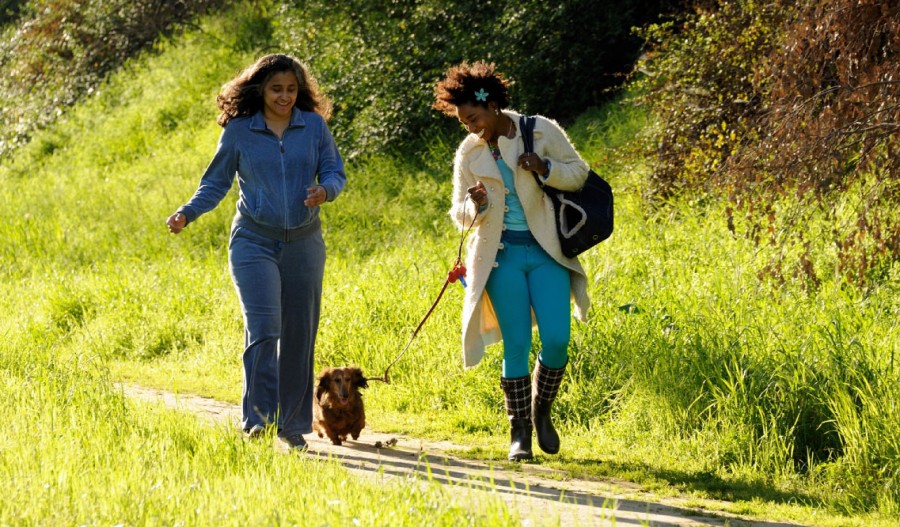 The Trust for Public Land announced today it has signed an agreement to try to permanently protect a 10-acre parcel of land in the city's Silver Lake neighborhood.The former trolley line land is one of the city's largest undeveloped land parcels.
"This is a wonderful chance to protect nature in the city and is a perfect fit with our mission of protecting land for people," said Gina Fromer, California Director of The Trust for Public Land."We look forward to making this happen, just as we did when we protected the land behind the Hollywood Sign."
The land is about one mile long and only 100 feet wide in places.It was part of the Red Car line of the Pacific Electric street car, which ran from downtown to Glendale and Burbank.The line shut down in 1955 and has been through several owners since then.It is now zoned for up to 170 units of housing, but local residents have sought to protect it as a park.
"The area where the historic Red Car rail line traveled through the 13th District is an important part of Los Angeles history," said Los Angeles City Councilmember Mitch O'Farrell, chair of the Council's Arts, Parks, Health, Aging and River committee. "Keeping the area open and accessible for people to enjoy has always been important to me and I am committed to that vision. I look forward to the day when we open this expansive new park in the community."
The Trust for Public Land has an option to protect the land.Ms. Fromer explained the agreement is legally biding and prevents any development while the organization moves ahead on a plan to protect the land as open space.  The cost of the land and its future owner are still to be determined, she said.
Diane Edwardson, who lives near the property said, "We are excited The Trust for Public Land has stepped up to help.  This land has been used by neighbors as a park for decades.  This is a densely populated neighborhood and the Red Car property is a wonderful natural refuge for us.  This step by The Trust for Public Land is our best chance to preserve this place the way it is."
The Trust for Public Land creates parks and protects land for people, ensuring healthy, livable communities for generations to come.Nearly ten million people live within a ten-minute walk of a Trust for Public Land Park, garden, or natural area, and millions more visit these sites every year. Learn more at www.tpl.org.