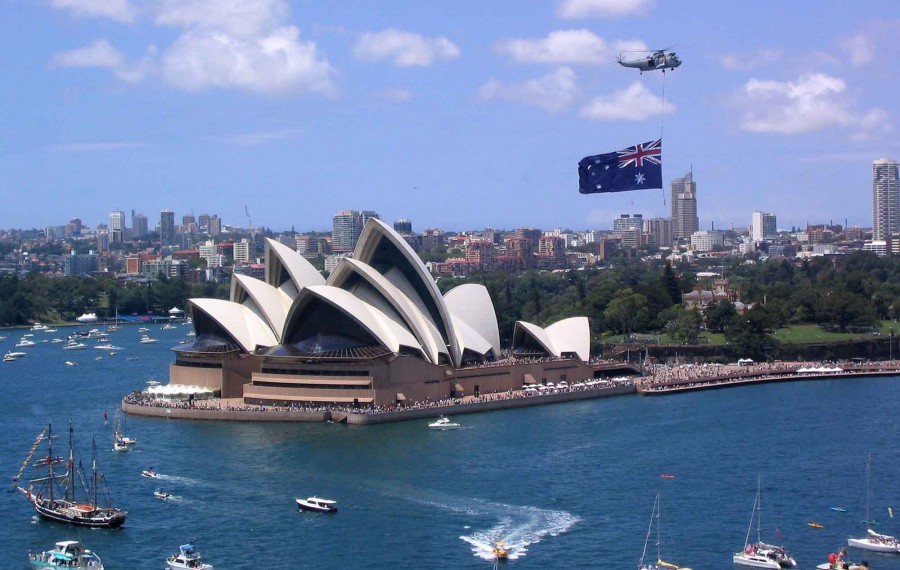 Kay® Jewelers is celebrating the boundless beauty of the Australian landscape, which is reflected in the brilliant, earthy hues of the natural color diamonds found in the popular Shades of Wonder™ collection, with a special promotion. Customers can now enter for a chance to win fabulous Shades of Wonder™ jewelry prizes as well as a grand prize Australian adventure for two.
From now through April 11th, customers will be able to enter the Shades of Wonder™ Sweepstakes through three convenient options. Participants can enter by visiting the Kay® Jewelers Facebook® page and commenting on the weekly Shades of Wonder™ call to action, registering online at https://shadesofwonder.dja.com or by following Kay® Jewelers on Twitter® and using the dedicated #ShadesOfWonder hashtag while mentioning @KayJewelers. Participants can enter for a chance to win daily. For rules, visit https://shadesofwonder.dja.com.
Entrants on the shadesofwonder.dja.com website will have a chance to earn bonus entries by inviting friends to participate (with up to 25 bonus entries available). In addition to being entered for a chance to be one of two grand prize winners, weekly jewelry prizes from the Shades of Wonder™ collection will be awarded online as well as on Facebook® and Twitter®.
The promotion's two grand prize winners, and their guests, will have the opportunity to experience all that Australia has to offer. From the beautiful beaches and exciting cultural centers of Sydney to the luxurious tranquility of Perth and the magnificent sites found in Kununurra, each of these winners and their travel companions will explore the natural wonders of Australia, including an up-close look at where the Shades of Wonder™ diamonds were first discovered in an exclusive guided tour of Australia's Argyle Diamond Mine.