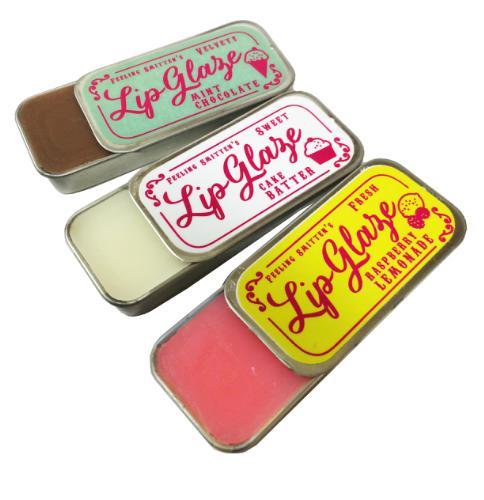 Remember the Dr. Pepper and chocolate flavored Lip Smackers? Well now Feeling Smitten Bath Bakery, a manufacturer of bakery themed bath and body treats, has launched its new line of sweetened lip glaze.
A handmade blend of natural beeswax, soybean oil, vitamin E and aloe is super nourishing and leaves a beautiful shine. Lip Glaze is packaged in vintage style lip tins. Signature flavors are Refreshing Raspberry Lemonade, Marvelous Mint Chocolate and Kissable Cake Batter. Look out for Juicy Watermelon in the coming months.
For more information on the entire line of Feeling Smitten products, visit www.feelingsmitten.com.