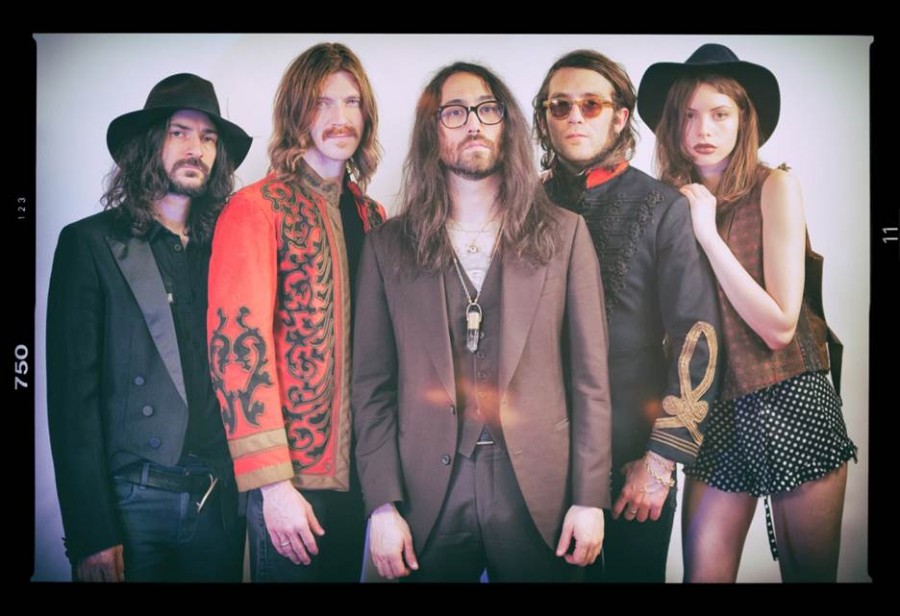 Sean Lennon and Charlotte Kemp Muhl's The GOASTT – aka The Ghost of A Saber Tooth Tiger – release their psych-rock album Midnight Sun today, and you can catch them live this Friday night as they perform on The Late Show with David Letterman. The GOASTT and their five-piece band will perform "Animals"- tune in to CBS at 11:35 PM EDT/10:35 PM CDT to watch.
Midnight Sun – which Rolling Stone called one of Spring's "Must-Hear Albums" – is The GOASTT's sophomore full-length and the 18th release on Chimera Music, the label run out of Sean and Charlotte's kitchen in NYC. PRESS HERE to stream Midnight Sun via NPR First Listen and PRESS HERE to download the album now via iTunes.
PRESS HERE to watch the trippy, NSFW video for "Animals" now on Stereogum.
PRESS HERE to watch "Moth To A Flame" now via RollingStone.com