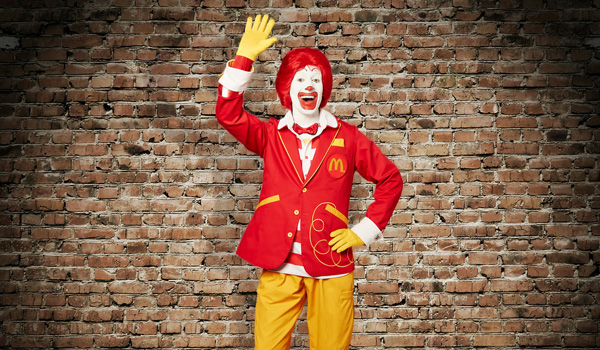 Ronald McDonald, who represents the McDonald's brand, is setting out on a global mission to rally the public through inspiring events… with a new wardrobe.
For the first time, Ronald will take an active role on McDonald's social media channels around the world and engage consumers using the #RonaldMcDonald hashtag. 
Ronald will be sporting a new wardrobe, which includes yellow cargo pants and a vest, accompanied by a red-and-white striped rugby shirt. His iconic big red shoes will remain the same. Reserved for special occasions, Ronald has a whimsical new red blazer with the Golden Arches on the front pocket and his well-recognized signature on the back, and a special bowtie to complete the look.
Ronald's new clothes were designed by esteemed theatrical designer Ann Hould-Ward. In addition to countless Broadway, off-Broadway, and regional theater credits, Hould-Ward won a Tony Award for "Beauty and the Beast," and received nominations for "Into the Woods," and "Sunday in the Park with George."
What do you think of Ronald's new look?