All Photos Property of LATF USA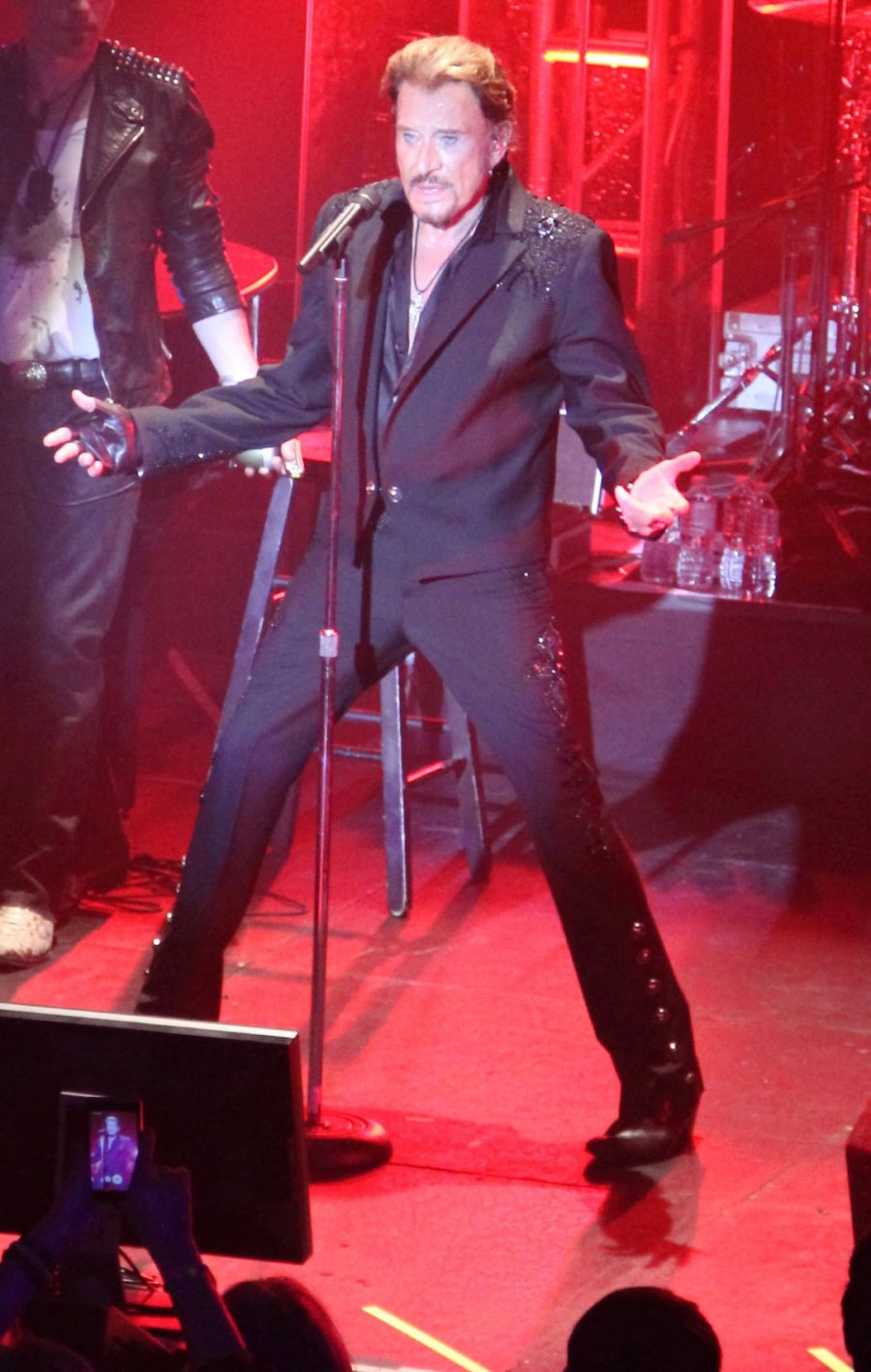 French superstar Johnny Hallyday kicked off his North American: "An Evening With Johnny Hallyday" tour, which premiered last night at the Fonda Theatre in Los Angeles. It also includes dates in San Francisco, Quebec, Canada, Toronto Canada, New York, Washington DC, Boston, Miami, New Orleans, Houston and Dallas.
A crowd of devoted fans, spanning five generations, came to support their "idol" Johnny, a night that no person of French descent would have missed for anything in the world.
Largely unknown to the American public, "The French Rocker," who soon will turn 71, is still a force to be reckoned with and certainly measures up to the best of them including Mick Jagger, Steve Tyler and Rod Stewart who happened to be in attendance.
Accompanied by a tight 7-piece band and 2 backup singers, Hallyday rocked the night in a ninety-minute set which included many of his hits to the delight of his faithful public. Starting at 8:00 pm, you could feel the fever rising in the audience and with the first bars of "Je Suis Ne Dans La Rue," the crowd went mad. I was happy to see him in a smaller venue such as the Fonda Theatre rather than a stadium or arena, which I am more accustomed to seeing him perform. The intimacy was much appreciated by all.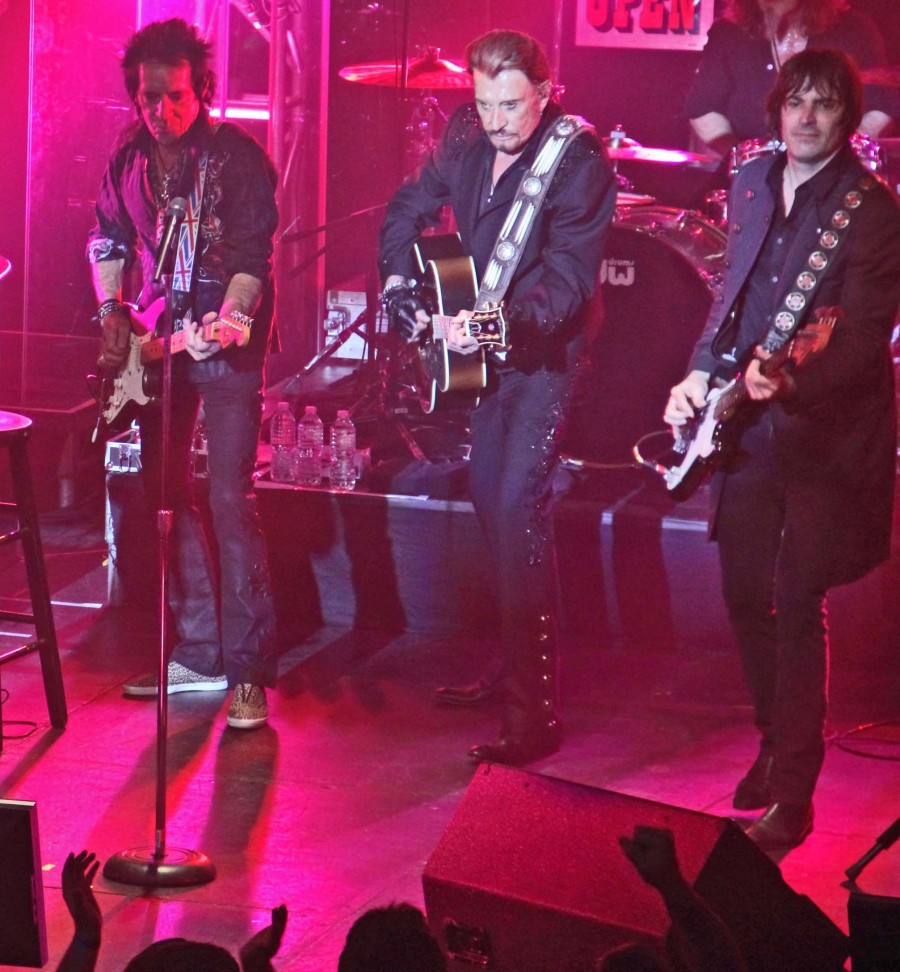 Though Hallyday is a pro and knows how to adapt wherever he is working, he is a true showman and has an undeniable stage presence making him larger than life. As charismatic as ever, he charmed his public one again with his timeless ballads and his memorable adaptation of "Hey Joe" and "House Of The Rising Sun," "Gabrielle" and "L'Idole des Jeunes" were also in the repertoire. Famous for his trademark deep and raspy voice, he delivered a poignant performance of "Que Je T'aime," which became a crowd sing-along. The sound may not have been the greatest, but I think that his public cared more about spending an evening with Johnny than getting great sound quality, something expected from such a major superstar.
This week has been quite busy for Johnny Hallyday who also starred in the new Claude Lelouch film "We Love You, You Bastard," which premiered at COL*COA Film Festival. Claude Lelouch and Valerie Perrine were also in the audience. Though, I have never been a fan per se, I have to say Congratulations to Mr. Hallyday.
His legendary musical career spans a half-century, with more than 110 million records sold. Hallyday has 21 platinum albums and 8 French music awards (Victoires de la Musique) to his name, and has appeared in 36 movies and performed for more than 28 million fans.
By Michele Elyzabeth
More on Johnny Hallyday: http://johnnyhallyday.com/
For info on future Fonda concerts: http://www.fondatheatre.com/