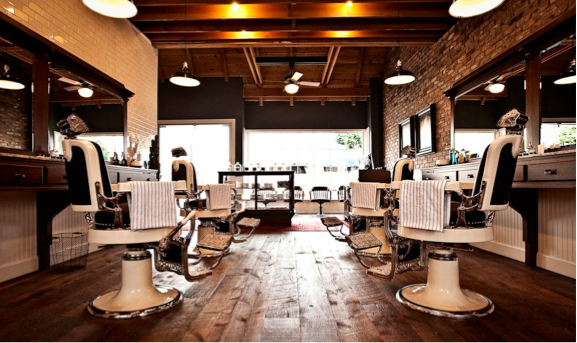 This one is for the gents… Baxter Finley, the creator of Baxter of California has their flagship store in Los Angeles. With the beard in full mode, this is the perfect place for grooming. It's an old-fashioned twist with classic barbering services alongside a curated collection of men's grooming products. The shop is located right on La Cienega Blvd.
Baxter Finley Barber & Shop Offers Classic Barber Services tailored specifically to hair and skin type and customer requests. Hair Cuts include hot towel and razor clean up the side and back of the neck. Shaves include Baxter of California's straight razor shave accompanied with custom Baxter Finley hot towels. Cartridge style blades are never used.
Make your appointment today:
Address: 515 N La Cienega Blvd, West Hollywood, CA 90048
Tel: 310.657.4726
Open Daily from 11:00 am – 9:00 pm
You can find Baxter of California products at lifestyle stores, apothecaries and online at www.baxterofcalifornia.com and http://www.baxterfinley.com/.