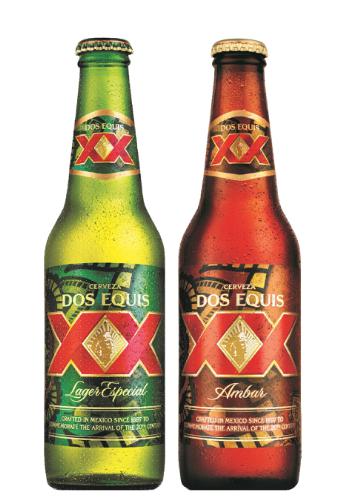 With Cinco de Mayo falling on a Monday, for the second straight year, Americans everywhere will be faced with celebrating Cinco on a day not fit for the occasion. To save this time-honored celebration, Dos Equis' "Dos de Mayo" campaign is returning on Friday, May 2nd to help fans everywhere ignite their fiestas all weekend long.
Just in time for the Cinco season, Dos Equis is launching Dos-A-Rita®, a ready-to-serve lager margarita made with 100 percent real Agave nectar and lager beer. Inspired years ago by bars in San Antonio, the same recipe that created a local legend will now be available outside of Texas for the first time from Dos Equis. Fans can purchase Dos-A-Rita in select regions at retailers starting this month.
Throughout April, the Dos de Mayo campaign will feature new "Most Interesting Man in the World" television & radio spots created specifically for the holiday. The television spot airing nationally features the iconic character giving a nod to the Dos de Mayo season with the proclamation: "Don't rush into Cinco. Start with Dos."
Dos Equis is also giving its traditional Lager and Ambar bottles a makeover with limited-edition label designs inspired by its Mexican heritage. The new Cinco de Mayo designed labels will be available nationwide wherever Dos Equis is sold.
Dos Equis is partnering with Rolling Stone® magazine to kick off festivities at the official Rolling Stone Dos de Mayo party in Los Angeles. Starting now through April 13th, fans 21 and older can visit RollingStone.com/DosdeMayo to enter for a chance to win an all-expense paid trip to Los Angeles where they'll celebrate Dos de Mayo with a performance by top musical talent compliments of Dos Equis.
Fans in select cities also have the chance to celebrate with Dos Equis and Thrillist® at regional launch celebrations on Dos de Mayo. For a list of participating cities, please visit Dosequis.com/DosdeMayo.
Fans can visit www.Facebook.com/DosEquis throughout April for updates on ongoing contests, news and information on how they can start their holiday celebrations with Dos Equis. Followers are also encouraged to share their own photos and updates using hashtag #DosdeMayo on Facebook, Twitter and Instagram.