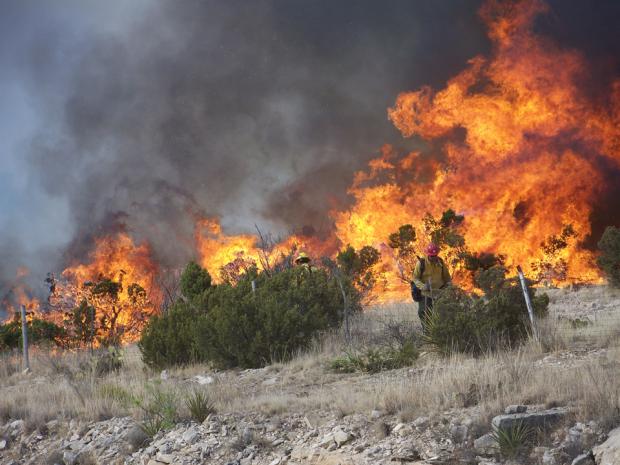 Thousands of people have been evacuated after a brush fire erupted in Day Canyon north of Rancho Cucamonga, California. The flames started on Wednesday morning  and grew to cover 800 acres in a matter of hours.
Temperatures are expected to reach the triple digits in some areas of Southern California with Santa Ana winds feeding threats of more brush fires.
According to reports, gusts in the canyon reached 70 miles per hour, and temperatures reached the 90s in the Inland Empire. Currently, over 500 firefighters are on the scene.

An evacuation center has been set up at Central Park on Baseline Road and Milliken Avenue in Rancho Cucamonga. Animals can be taken to the Devore Animal Shelter at 19777 Shelter Way.
Photo does not illustrate Rancho Cucamonga brush fires.