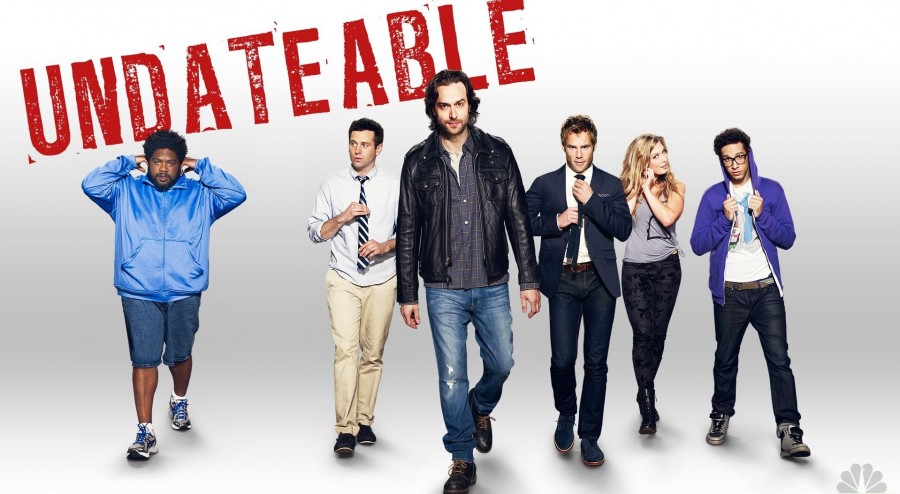 NBC will premiere their latest comedy, "Undateable" on May 29th (to air Thursdays 9-9:30 and 9:30-10 p.m. ET). The show is swarming with Los Angeles based comedians, from Chris D'Elia to Brent Morin, Rick Glassman and Ron Funches.

From Bill Lawrence ("Scrubs," "Spin City," "Cougar Town," "Clone High") and Adam Sztykiel ("Due Date," "Made of Honor"), "Undateable" follows a group of friends who are this close to finding a relationship — they just need a little help.
Whether it's due to a lack of style, the wrong job, or even just a bad haircut, everyone goes through a time in their lives when they're undateable.   Most of us eventually grow out of it, but some people need a little more help than others.  Enter Danny Burton (Chris D'Elia, "Whitney"). Confident, attractive and impervious to outside opinions, 29-year-old Danny — who may be in a state of arrested development himself — decides to help out his new roommate, Justin Kearney (comedian Brent Morin), the owner of an unsuccessful bar and a chronic over thinker, and Justin's group of oddball friends — Shelly (comedian Ron Funches), Burski (comedian Rick Glassman) and Brett (David Fynn, "Game of Thrones"). 
Danny introduces the gang to his recently divorced older sister, Leslie (Bianca Kajlich, "Rules of Engagement"), who immediately bonds with this group of guys, as she feels a little stuck in her own life as well.  The gang spends most of their time  at Justin's bar, helping solve each other's  respective problems over beers, and while they love to give each other a hard time, they always have each other's back.
Executive produced by Lawrence, Sztykiel, and Jeff Ingold ("Ground Floor," "Surviving Jack"), "Undateable" is inspired by the book "Undateable: 311 Things Guys Do That Guarantee They Won't Be Dating or Having Sex" by Ellen Rakieten & Anne Coyle. The series is produced by Doozer in association with Warner Bros. Television.