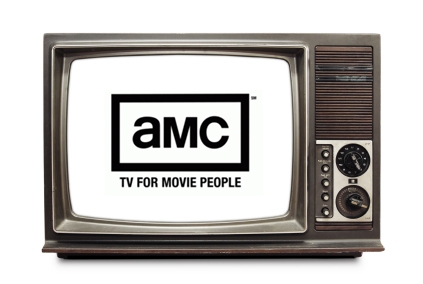 With "Breaking Bad" long gone and "Mad Men" on its way out, AMC is seeking more TV hitmakers. Today they have announced the directors for their upcoming pilots "Knifeman" and "Galyntine", both of which will be produced by AMC Studios in 2014 for consideration for series for 2015.
"Knifeman" will be directed by Brian Percival, whose directing credits include "Downton Abbey" and "The Book Thief." David Mackenzie will direct "Galyntine." His credits include the films "Starred Up," and "Perfect Sense."
"These are both big, bold pilots that take us into worlds never before explored on television, and they needed the perfect directors to bring them to life," said Joel Stillerman, AMC's executive vice president of programming, production and digital content. "We feel like we found that in Brian and David, who both have such unique voices and visual styles and a true vision for the material."
Set in 18th century London, "Knifeman" will focus on the untold story of a charming, arrogant, decorum-breaking genius who challenges societal norms to transform his visions into cutting-edge discoveries. A surgeon or "barber" in a time when blood-letting and praying was the norm, John Tattersal is a hard drinking, hard living man not afraid to push the boundaries of modern medicine, even if it takes digging up a few graves to do it. While he makes his living running an unlicensed operating theatre out of his residence, he picks up extra cash harvesting organs for his brother Julian, favorite son and prized physician of the St. Stephen's teaching hospital. "Knifeman"is a fast-paced, entertaining romp filled with emotion, tackling dark themes with a biting wit. The pilot was written by Rolin Jones ("United States of Tara," "Friday Night Lights," "Weeds," "Low Winter Sun") and developed by Jones and Ron Fitzgerald ("Last Resort," "Prime Suspect," "United States of Tara," "Friday Night Lights," "Weeds"), both of whom will serve as Executive Producers. Media Rights Capital ("House of Cards"), Joshua Donen and Robert Zotnowski are also Executive Producers. "Knifeman" is inspired by the biography of John Hunter by Wendy Moore, "The Knife Man: Blood, Body Snatching and the Birth of Modern Surgery."
"Galyntine" is a wholly-original vision of a world rooted in both fantasy/action adventure and science-fiction. Our pilot takes place in the future after a cataclysmic, technology-induced disaster has created a new society that eschews any form of technology. This catastrophic event leaves small numbers of survivors scattered around the planet, who are forced to adapt to isolation and unique challenges. "Galyntine" will explore a post-apocalyptic world in which humanity has evolved – with some strange detours. "Galyntine" is a man's journey of discovery through a changed world and its mysterious people. The project is written by Jason Cahill ("Halt and Catch Fire," "Fringe," "Surface," "Profiler") and executive produced by Cahill and Greg Nicotero ("The Walking Dead," "This Is The End," "Oz The Great And Powerful," "Transformers"). David Zucker and Ridley Scott will also executive produce through the Scott Free ("The Good Wife," "Numb3rs") first look deal with AMC.
AMC will premiere three new dramatic series in 2014: "Turn," "Halt and Catch Fire" and the "Breaking Bad" spin-off, "Better Call Saul."