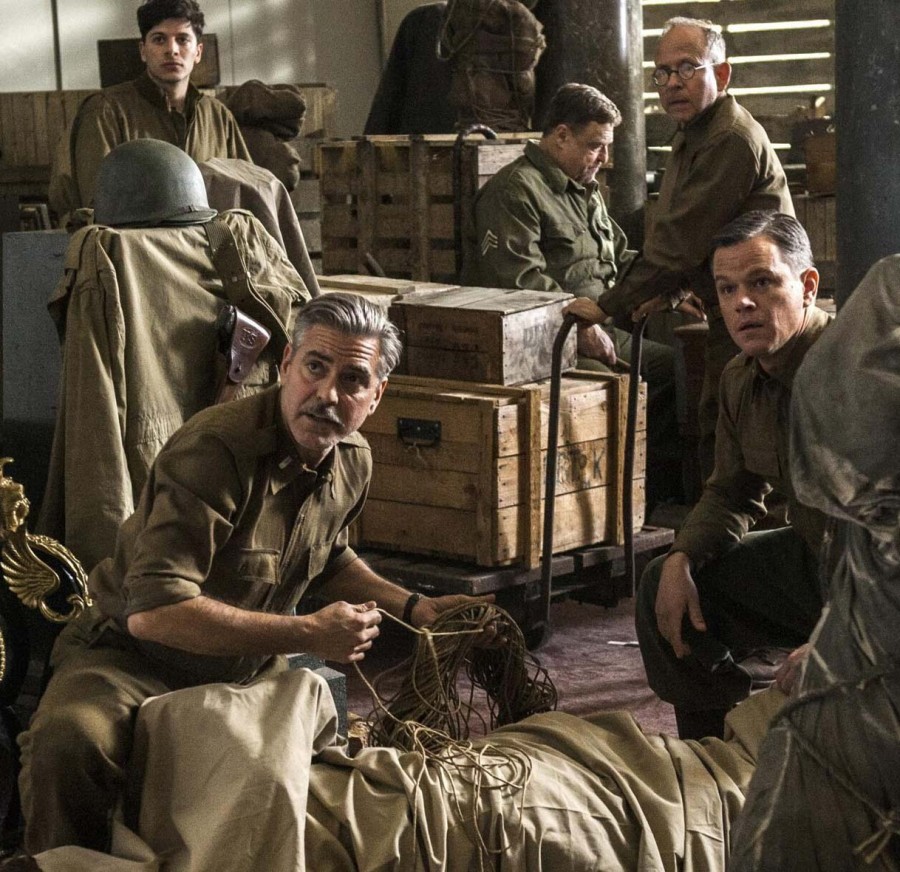 In his fifth directorial outing, the ever-ambitious George Clooney continues to venture into genre territory with "The Monuments Men," a World War II action drama starring himself, Matt Damon, Bill Murray, John Goodman, Jean Dujardin, Bob Balaban, Hugh Bonneville, and Cate Blanchett. 
Clooney has said that this picture is his throwback to earlier Hollywood war films like "The Dirty Dozen" and "The Great Escape." However, despite these lofty aims, the tonal inconsistency and underdeveloped characters cause Clooney to fall short of the high bar set by those films and his earlier directorial efforts – namely, "Confessions of a Dangerous Mind" and "Good Night, and Good Luck."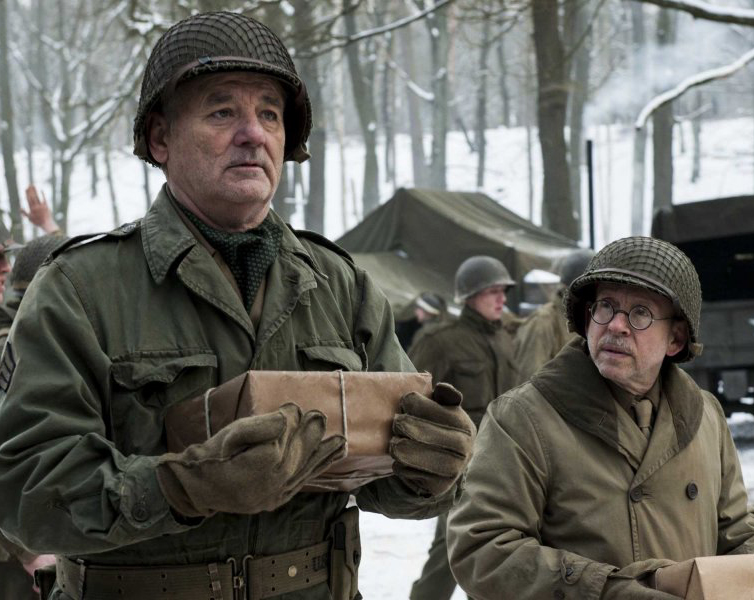 Co-written by Clooney and his longtime collaborator, Grant Heslov, and based on the book by Robert M. Edsel with Brett Witter, the film recounts a tragically unfamiliar true story from our nation's history. Towards the end of World War II, with the allies closing in on Berlin, a team of art experts from the Monuments, Fine Arts and Archives group set out on a perilous mission to recover the millions of pieces of priceless art looted by Nazis and return them to their rightful owners.  As if that task isn't complicated enough, the Monuments Men are also on a race against time. Hitler's Nero Decree called for the destruction of everything from bridges and railroads to art and communications equipment if he should perish.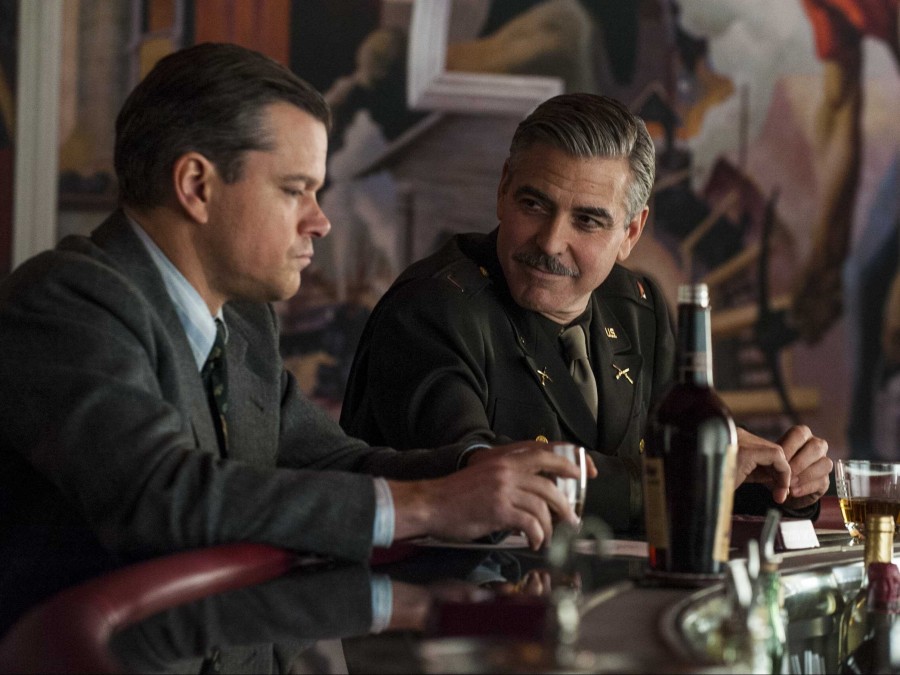 Leading an ensemble cast for the ages, Clooney stars as Frank Stokes, an eminent art historian who assembles the group of experts after learning that Da Vinci's 'The Last Supper' was nearly destroyed by allied forces. Stokes takes his proposal to FDR and in short order the team is marshaled, put through boot camp and embedded on the frontlines. Rounding out this merry band of art nerds is Bill Murray as a wisecracking Chicago architect, Matt Damon as the affable director of the Metropolitan Museum of Art, John Goodman as an everyman art expert, Bob Balaban as a dandified art historian, Jean Dujardin as a French Jewish art dealer, Hugh Bonneville as a flawed man seeking redemption from past mistakes, and Cate Blanchett as the curator of a once-prominent French art museum that now serves as a depot for Nazi looted art.
Needless to say, the mission hits a few snags along the way. Since neither side of the battle is particularly concerned with preserving culture, they leave mass destruction in their wake, making the recovery effort all the more difficult. To maximize their efforts, the Monuments Men split up along allied controlled territories in hopes of covering more ground in less time.   This is the section of the film that most obviously lags, with none of the individual stories really gaining enough traction to grab the audience's attention.  But once the Monuments Men are able to decode a "treasure map," both the mission and the film pick up the pace.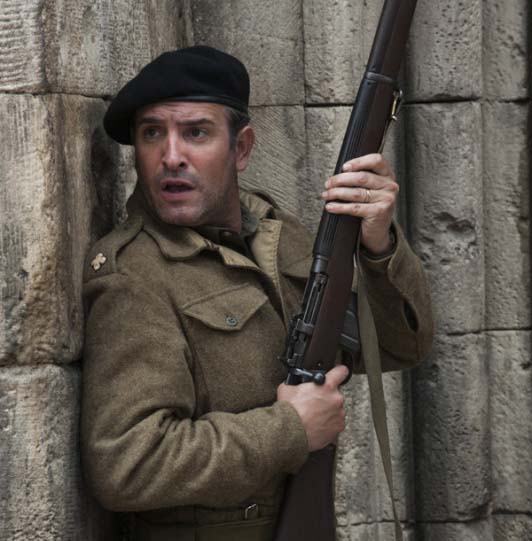 Part of the problem with "The Monuments Men" the constantly shifting tone: Clooney seems torn between making an award worthy prestige picture and a high-octane caper film without ever falling into a groove. Instead, he plays it frustratingly down the middle with canned jokes that earn little more than a chuckle and a depiction of war that is decidedly safe. Watching this film, one can't help but long for the irreverence of "Inglourious Basterds" or the straightforwardness of the old Hollywood war films that inspired this one. 
The star-studded cast is the real draw for a picture like this; and while none of them disappoint, it is unfortunate that their characters weren't more fully realized, even within the constraints of an ensemble piece. But with the exception of Hugh Bonneville, who has some heartfelt moments involving his relationship with his father, virtually every role in this film feels underwritten and lacking depth.
Despite the film's shortcomings, there are some genuinely touching moments. Bill Murray listening to a record sent from home of "Have Yourself A Merry Little Christmas," Clooney's monologue stressing the importance of culture to national identity, and Hugh Bonneville's letter to his father, spoken in voiceover, all strike a chord without veering into maudlin territory.   
With "The Monuments Men," Clooney continues to prove that he's a technically gifted director capable of steering the ship of a picture with a sizable budget .  It should also be said that he gets the period setting just right, from Phedon Papamichael's muted cinematography to Alexandre Desplat's triumphant score.  That being said, the finished product feels entirely too safe, as though Clooney's indebtedness to the true story hampered his ability to take bold chances with the material.
By Lucas Mirabella
Rated PG-13 for images of war violence and historical smoking. Opens nationwide February 7th, 2014.