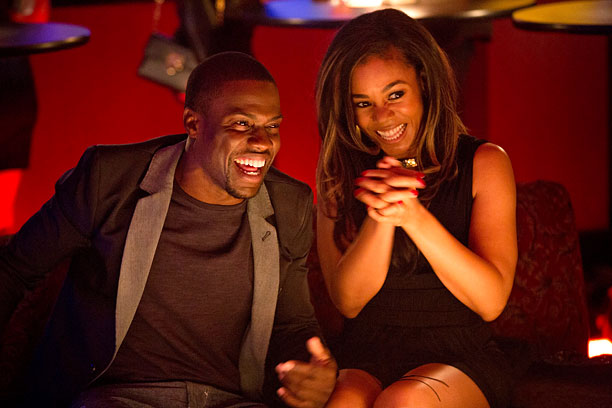 Kevin Hart, Michael Ealy, Regina Hall and Joy Bryant star in "About Last Night" just in time for Valentine's Day. Based on David Mamet's play "Sexual Perversity in Chicago," the original film with Rob Lowe and Demi Moore was a major box office success in 1986. The 2014 remake, directed by Steve Pink ("Hot Tub Time Machine") and written by newcomer Leslye Headland, has been turned into a laugh-out-loud urban comedy.
With a strong ensemble cast and hilarious dialogue, it will be difficult not to be entertained throughout this 100-minute movie.
As in the original version, the story follows two couples. In this case, four Los Angeles singles get a thorough workout in the ups and downs of today's dating world. On yet another night of playing wingman to his loud-mouthed best friend Bernie (Hart), kind-eyed Danny (Ealy) meets Debbie (Bryant), who is just as skittish about relationships as he is. When the chemistry proves to be undeniable, they end up falling into bed together that night. Against the advice of his best friend, Dan and Debbie fall in love. What started out as a light-hearted relationship, soon falls prey to the typical challenges which couples are confronted with.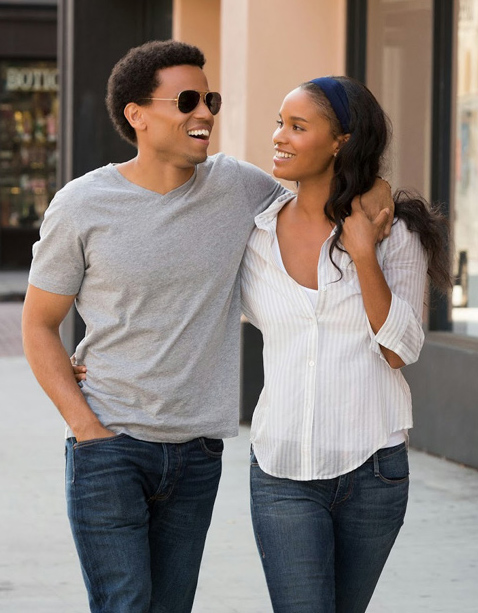 Hall and Hart have an undeniable on-screen chemistry (and off-screen, as seen in interviews). They are the perfect comic relief duo from start to end. Completely opposite from their wild and crazy best friends, Ealy and Bryant do a fine job settling into their character's roles in their 'safe and sound' union. They even go as far as adopting a dog to create the 'perfect picture.'
In regards to Kevin Hart, he is undoubtedly the most sought after comic actor of today. Comparable to the genius comedian, Richard Pryor, Hart has an incredible way of using facial expressions. No matter how many foul words he says, and he says plenty, for some reason it does not feel offensive. While humor flows throughout the film, there are also plenty of sentimental moments.
Of all the new releases this weekend, "About Last Night" is a sure thing.
By M.E. & P.P.
Rated R for sexual content, language and brief drug use.