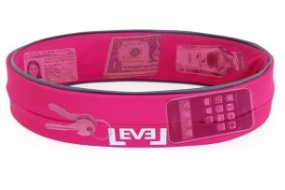 I've been running long distance/cross country for years and have never found the right way to carry my phone and keys. I tried running packs and arm bands, but they proved to be too heavy or would move around too much when I was running. When you're exercising, it's important to feel weightless and free. FlipBelt is the answer. I stand behind this exercise accessory 100%.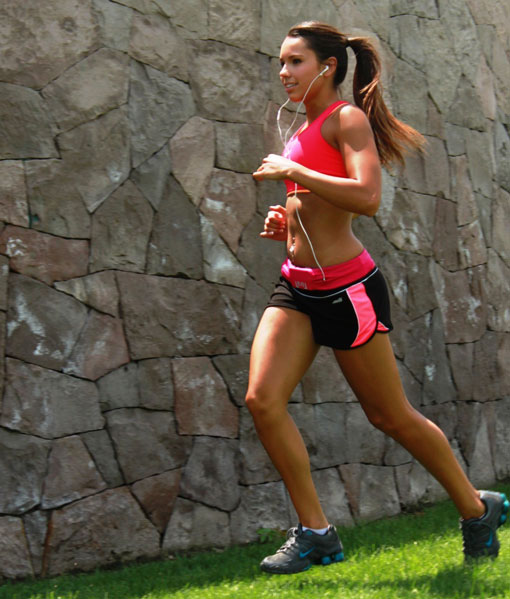 FlipBelt is essentially a spandex-lycra band that hugs your waste. It has openings all around the belt where you can slip your phone, cash, cards and keys inside. It's moisture-wicking, anti-bacterial, and machine washable. I thought I would have to take off my large iPhone case before slipping it into the belt, but it fit with the case. Once you place the belt over your running shorts or spandex, it becomes a part of your clothing. You can't feel the weight of your phone, and nothing bounces around. It comes in 8 colors, from pink to black, green, blue, etc. and is available in XS, S, M, L & XL. I recommend getting a fitted size so it does not leave room to slide.
Besides the fact that FlipBelt is a game changer for runner's and gym-goers, it's also stylish. I have a hot pink belt, which stands out and looks like it's a part of my jogging spandex.
Mia Do is the founder of Level Terrain Apparel and the creator of the genius FlipBelt. She was looking to design a user-friendly solution for keeping track of her necessary workout gear. Here in Los Angeles, where we hike, run, bike, walk and jog on a daily basis – FlipBelt is simply an extension of our normal outfits!
They are affordable and worth-it for $28.99. To get your FlipBelt go to www.flipbelt.com
Run free and easy!
By Pamela Price