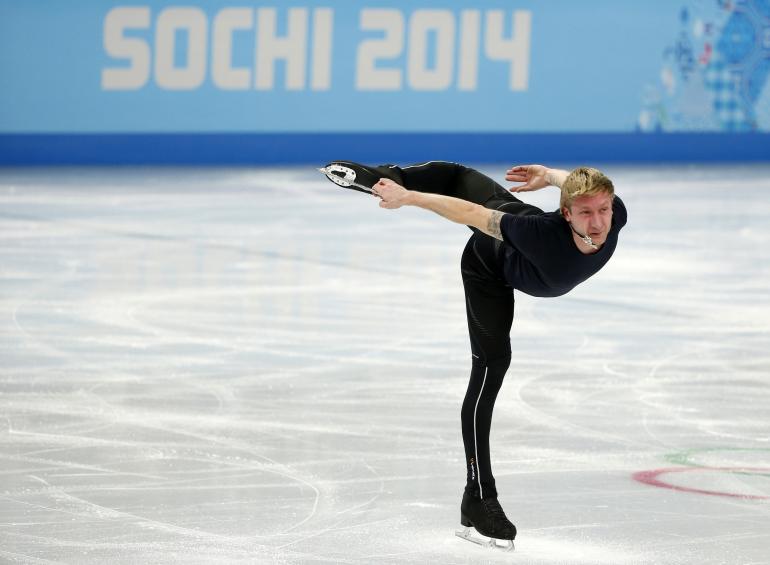 Photo Courtesy of Reuters – Russia's Evgeni Plushenko
3,000 athletes from 88 countries have arrived in Sochi, Russia – ready to compete. Thursday marked the first day of the games. In Figure Skating for the Men's Short Program, Japan's Yuzuru Hanyu came in 1st place and Russia's Evgeni Plushenko in 2nd place. For Short Program Pairs, Russia took 1st (Tatiana Volosozhar and Maxim Trankov) with Canada in 2nd (Meagan Duhamel and Eric Radford). Russia is ahead in skating with 19 points. 
USA took the lead in Freestyle Skiing. Team USA's Hannah Kearney scored 23.05 ahead of Canada's Chloe Dufour-LaPointe. In Men's Snowboarding, which Shaun White pulled out of last minute – Norway's Staale Sandbech placed #1 and Finland's Peetu Piiroinen in 2nd place. On the women's end for Snowboarding, Swiss athlete Isabel Derungs led the slopestyle qualification round.
Tonight marks the Opening Ceremony on NBC beginning at 7:30 p.m. ET. It will feature a compelling journey through Russia's history and culture and the Parade of Nations, culminating with the lighting of the Olympic flame.