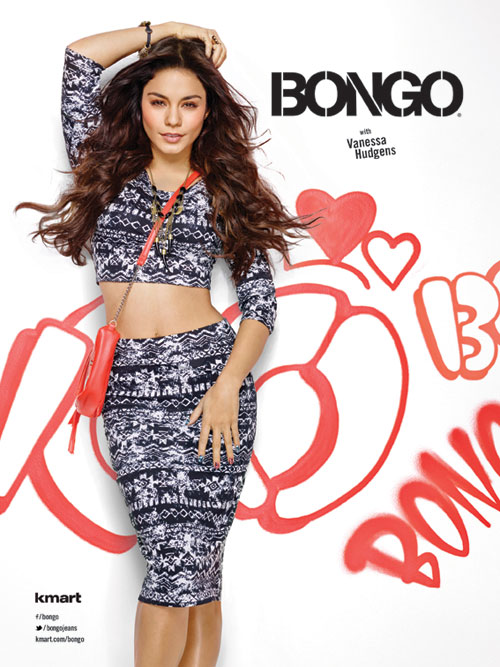 Vanessa Hudgens is the new face of BONGO. Hudgens will be featured in the brand's seasonal marketing campaign and follows previous BONGO spokespeople including: Kim Kardashian, Nicole Richie, Rachel Bilson, Ashley Benson and Lucy Hale. Hudgens' first BONGO campaign will debut later this week to promote the Spring collection.
The new campaign will feature Hudgens playfully modeling BONGO's spring collection of apparel  swimwear, footwear and accessories in front of a custom-built graffiti wall specially created for the shoot.
Hudgens showed off her creative side by spray-painting one of the set backdrops used in the campaign. 
Commenting on the announcement Vanessa Hudgens stated,  "I really love Bongo because their clothes are super stylish and fashion forward. Their jeans make everyone look amazing." 
BONGO is available exclusively at Sears and Kmart. 
Photo courtesy of Bongo