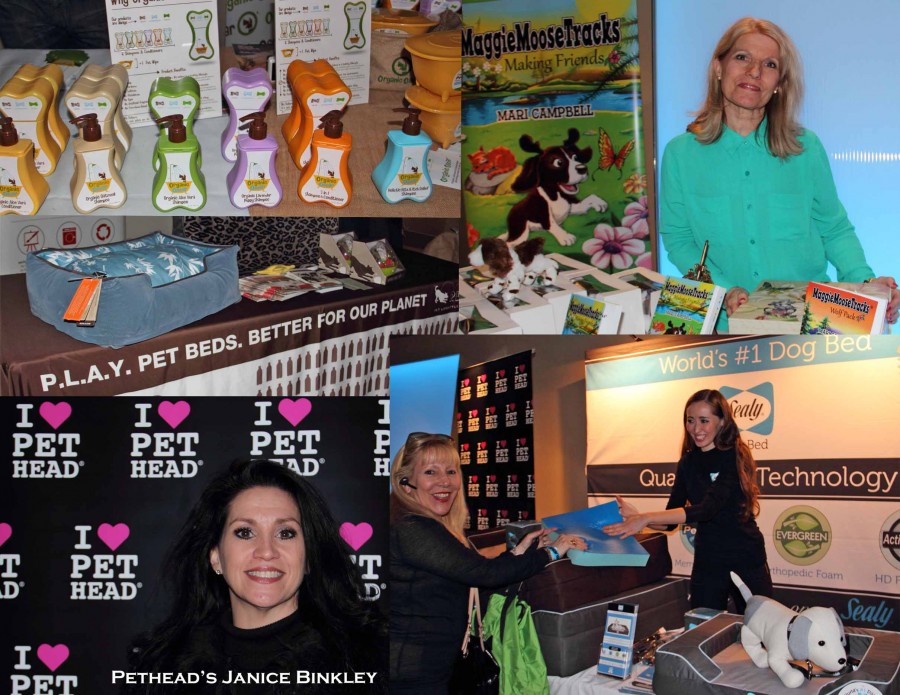 Over the Golden Globes 2014 weekend, many of the gifting suites and lounges benefitted different charities. The Secret Room at the SLS Hotel certainly had a theme: pets and beauty! This year's secret room supported PETA. The entry hall was lined with numerous pet accessory companies. We first stopped at LATFUSA's big supporter, Pethead, who were showcasing their Oatmeal paw cream, Deodorizing shampoos and conditioners.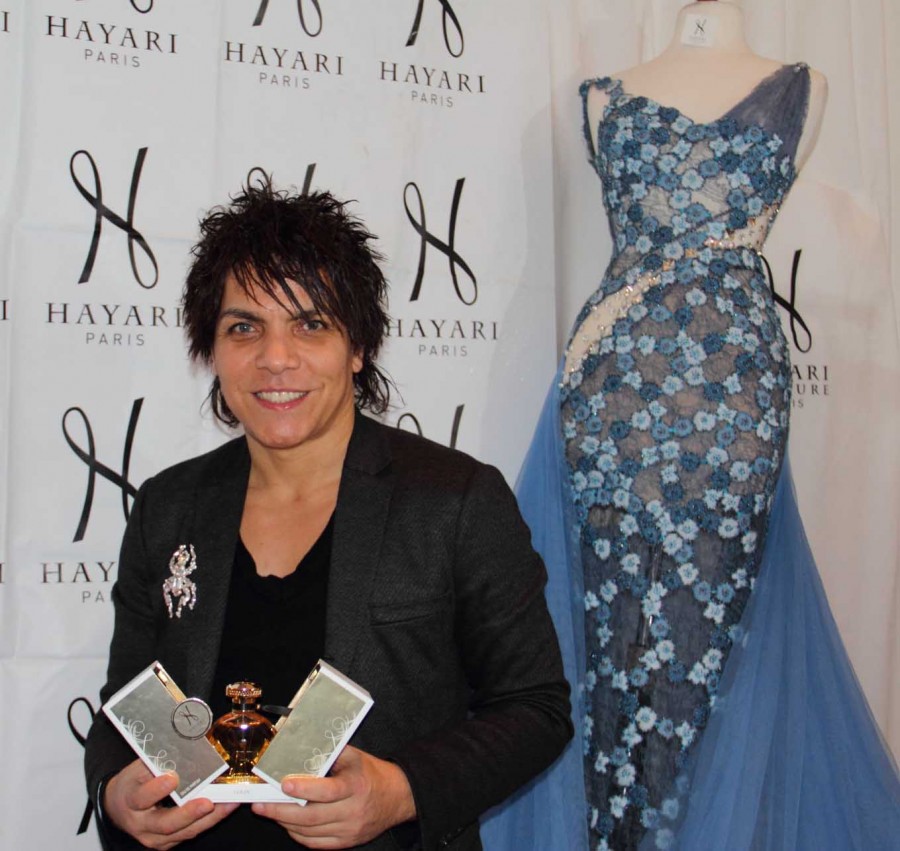 Organic Oscar introduced their all-natural and biodegradable grooming products for dogs! We were happy to discover, P.L.A.Y., a dog bed company making comfortable cushioned beds entirely made out of recycled bottles. Across the way was Sealy with their orthopedic foam and energy gel canine beds. For the children, author Mari Cambell introduced her kid's collection of stories about MaggieMoosetracks, inspired by her very own English Springer Spaniel.
On the fashion side of the secret room, we were delighted to meet Nabil Hayari, designer of Hayari Couture in Paris. His gowns are some of the most beautiful in the fashion industry today; with intricate detailing and colors. Also on display, Nabil presented Hayari Parfums. See Hayari perfume featured in LATF The Magazine's issue #37 HERE.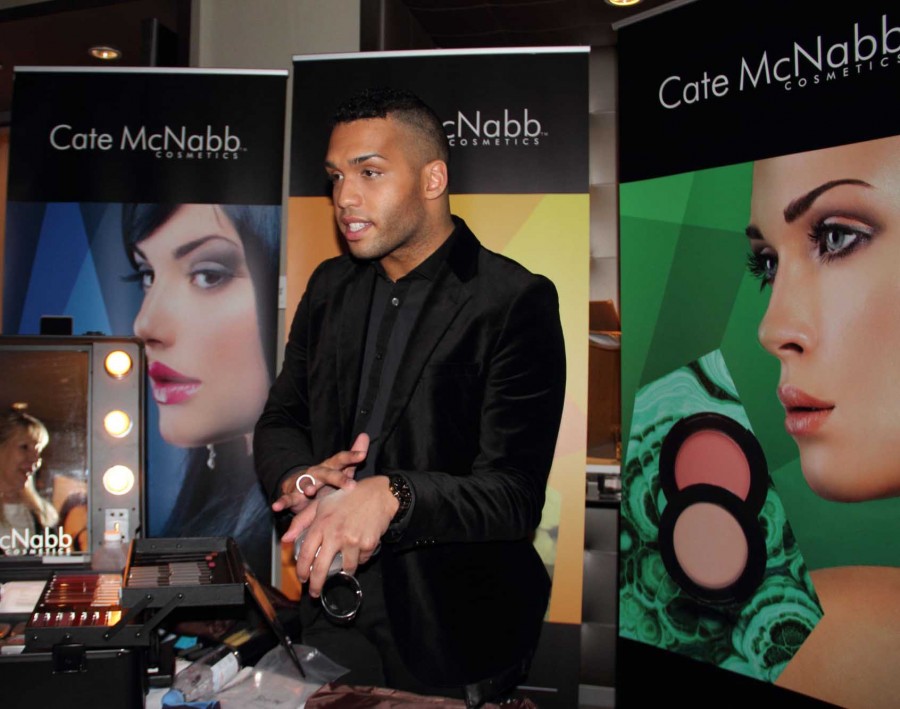 For beauty, Cate McNabb Cosmetics, had a generous makeup bag gift with various eyeshadow shades, liquid eyeliner, foundation primer and much more. Based in Chicago, this makeup line is coming to you soon! For now, you can find them online.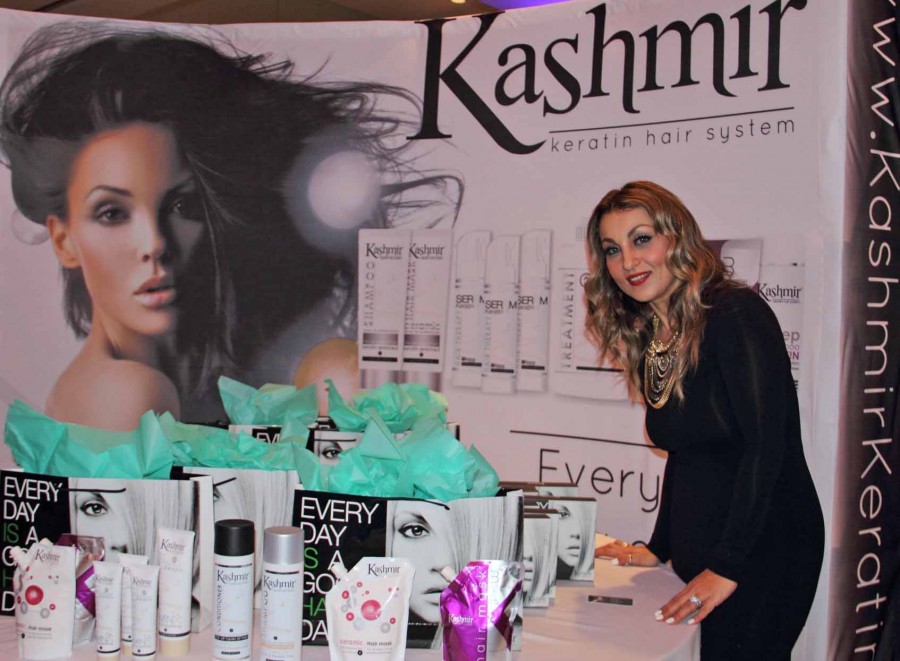 I've already had a chance to try Kashmir's keratin hair products. Not only do they have the best scent, but my hair is left shiny and healthy after using their shampoo and conditioner.
Joey New York Skincare offered their line of SPF creams for sensitive skin.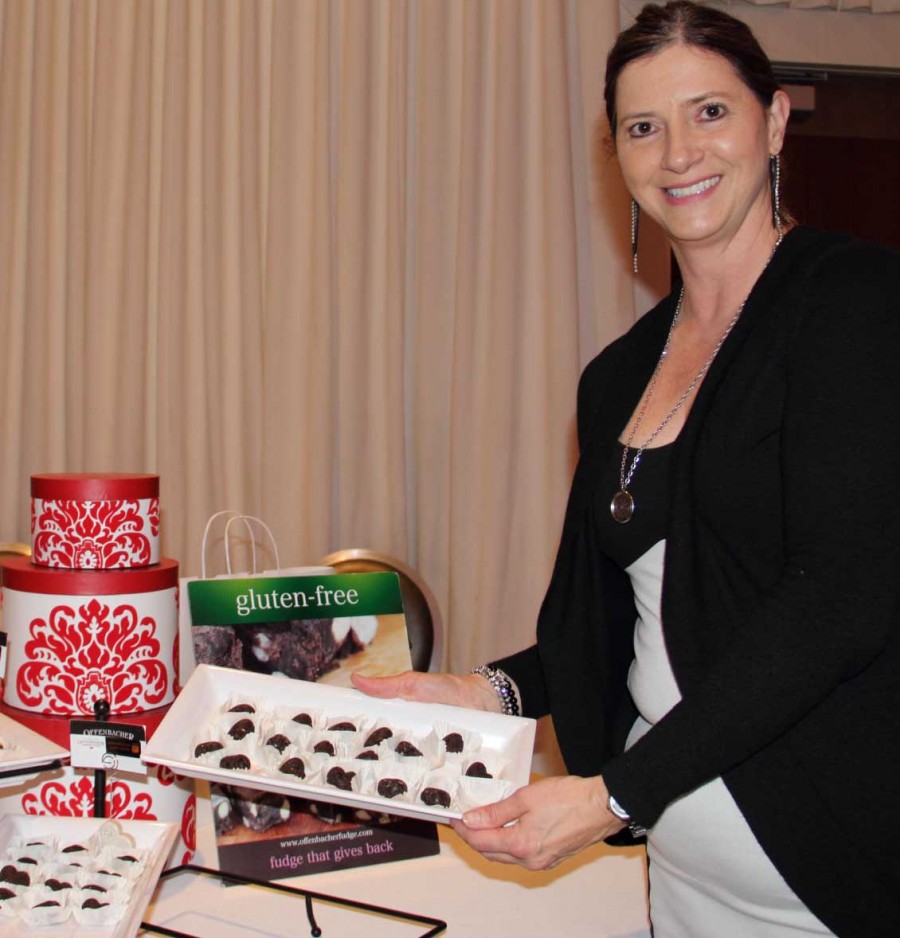 With every gift lounge, there is usually something delicious on display. Offenbacher Gourmet Fudge is out of this world scrumptious. Kelly Dixon's fudge bites are not only gluten free, but they taste like a brownie fresh out of the oven!
For the cooks… and aspiring chefs, Swiss Diamond showed off their diamond, reinforced, non-stick cookware and had a petite frying pan for every celebrity and guest! If you want to cook the right way, cook with Swiss Gourmet USA.
 By Pamela Price