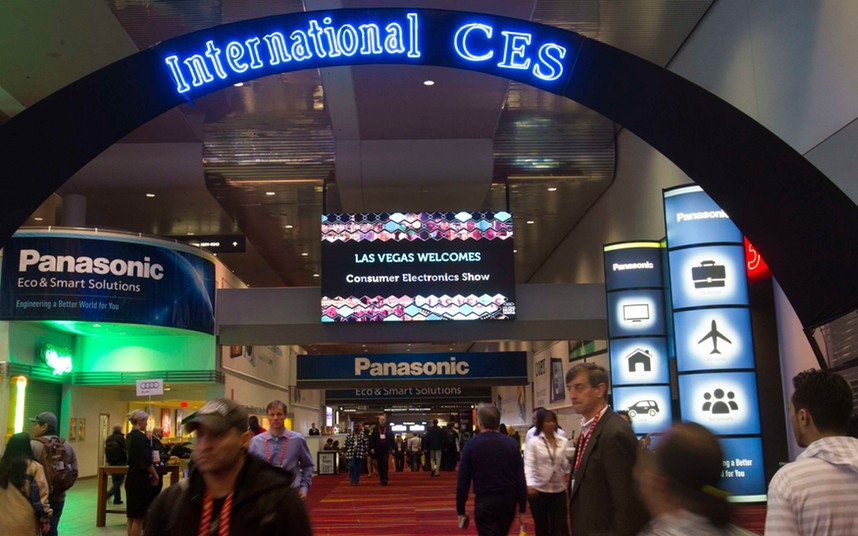 CNET, the world's #1 tech news and reviews brand, will offer comprehensive coverage of next week's 2014 International CES, with live video streaming of all major press conferences and keynotes, interviews with major newsmakers, first-hand product reviews, and news and analysis from the site's expert editors. In addition, CNET will host its annual "Next Big Thing" SuperSession, now in its 11th year, and show a sneak peek of a new do-it-yourself program called "The Fix." This year's conference will also see the inaugural outing of CNET en Español, CNET's Spanish-language sister site dedicated to providing the most comprehensive consumer tech coverage for Latino audiences in the United States.
CNET's Wall-to-Wall Coverage
CNET, the official digital news and video partner of CES 2014, kicks off its wall-to-wall coverage on Monday, Jan. 6 with live streaming on cnet.com/ces of major industry press conferences (see schedule below). On Tuesday, Jan. 7, CNET will offer live coverage of the Sony and Yahoo! keynotes, host "The Next Big Thing SuperSession: The New Hardware," and bring back its signature "torture test" segments, which this year will involve freezing and boiling the most talked-about products. On Wednesday, Jan. 8, CNET will host a Smart Home Panel and offer continued in-depth analysis, newsmaker interviews and more. Throughout the show, CNET editor Brian Tong will report live from the floor, and on Friday, Jan. 10 will offer an hour-long, highly entertaining and informative walk of the show floor.
Among the specific highlights:
Next Big Thing SuperSession: The New Hardware
CNET Editors-At-Large Brian Cooley and Tim Stevens will host the Next Big Thing SuperSession: The New Hardware at 3:00 PM on Tuesday, Jan. 7 in Room N255-N257 in the North Hall of the Las Vegas Convention Center. "The New Hardware" will explore sensor-based innovations and feature notable executives and influencers, including: Microsoft Executive Vice President of Devices and Studios Julie Larson-Green; Intel Vice President and General Manager of New Devices Mike Bell; Ford Technical Fellow and Director Jim Buczkowski; and Misfit Wearables CEO Sonny Vu.
Smart Home Panel Discussion
CNET Reviews Editor-in-Chief Lindsey Turrentine will moderate a panel on smart-home appliances at 9:30 AM on Wednesday, Jan. 8 in room N261 of the North Hall of the Las Vegas Convention Center. The panel will explore the growing field of smart home appliances, and feature: GE Home & Business Solutions Manager John Ouseph; Nest Co-Founder and VP of Engineering Matt Rogers; Revolv Co-Founder and Head of Marketing Mike Soucie; Philips' Head of Technology, Connected Lighting George Yianni; Belkin Director of Product Management Ohad Zeira, and CNET Executive Editor Rich Brown, who oversees the site's comprehensive smart appliances reviews coverage.
Sneak Peek of New CNET Show "The Fix"
CNET will sneak peek its new do-it-yourself show "The Fix" at 11:00 AM on Wednesday. CNET editors Sharon Vaknin and Donald Bell are teaming up on this weekly show debuting in March, delivering inside tips and more on do-it-yourself projects, tech makeovers, and insider secrets. 
CNET en Español
CNET en Español Managing Editor Gabriel Sama and on-camera reporter Vanessa Hand Orellana will conduct live interviews and demos from the show floor, highlighting the products that best serve the Latino audience in the United States. In all, CNET en Español will send half a dozen editors to CES.