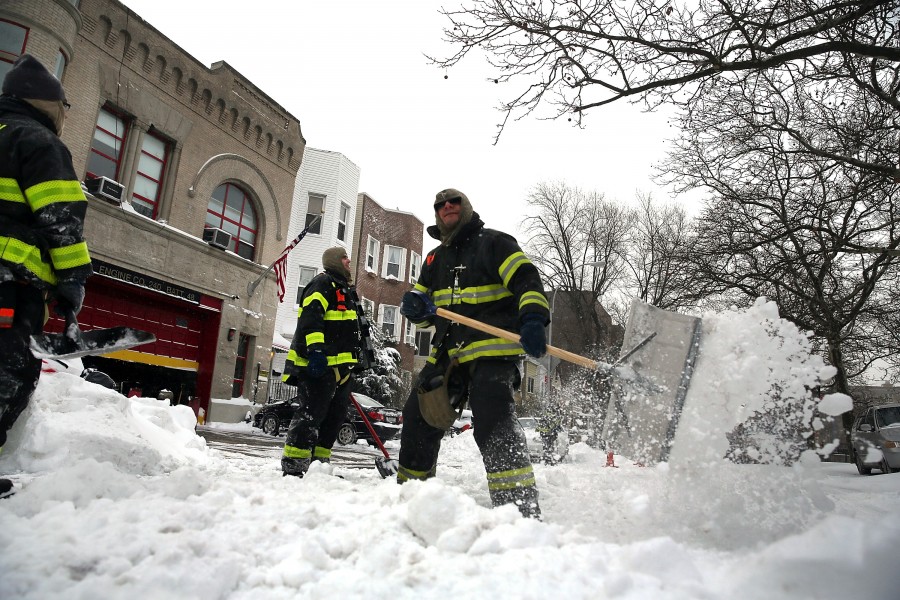 Photo Courtesy of CBS
Many people haven't seen tempuratures as low as these in years, even decades. Much of the United States is under a deep freeze this weekend, causing closures, flight delays, cancellations and even schools closing on Monday. After the nor'easter blanketed about 20 states in the midwest and northeast, the cold has stuck around to freeze the snow. Nearly 140 million people will endure temperatures at zero or lower by Wednesday.
Even as far south as Alabama will see arctic blasts with subzero temps. CNN confirmed that this unfortunate winter weather has already taken the lives of 13 people in the past week. A man in Wisconsin died of hypothermia. And in Byron, New York, a 71-year-old woman with Alzheimer's wandered away from her home Thursday night and was later found dead in the snow in a wooded area about 100 yards away.
Be sure to stay inside and if you do step into the cold, cover up in layers from your head to your toes.