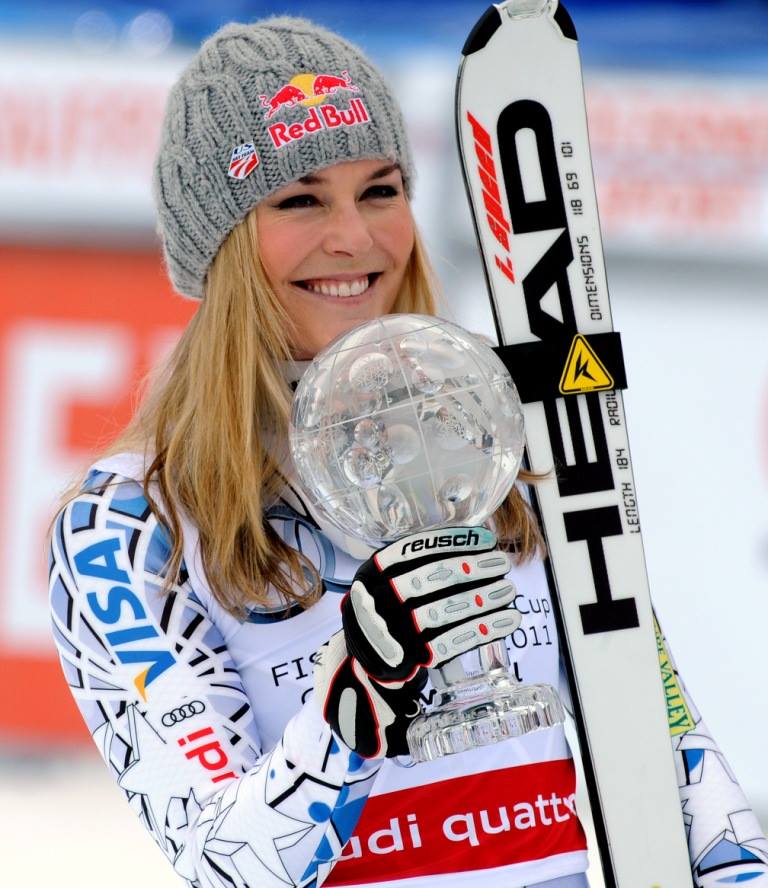 Unfortunately the Sochi Winter Olympics will not see one of the world's biggest skiing stars compete. Lindsey Vonn announced on Tuesday morning that she will not be able to compete at the upcoming games.
The 29 year-old Alpine skier reinjured her right knee on December 21st in France. According to a statement released by her publicist, "an MRI showed an MCL sprain, which coupled with the torn ACL, has made it impossible to stabilize her knee and be ready to safely ski again next month."
Val d' Isere was Vonn's second World Cup stop since tearing the anterior cruciate ligament and medial collateral ligament in her knee last February and then partially tearing the same ACL in November.
"Vonn will have surgery shortly and is expected to make a full recovery in time for the 2014/15 World Cup season and the 2015 World Alpine Ski Championships in Vail-Beaver Creek," the statement said.
This is not the end of the road for the award winning skier. Bill Marolt, president of the U.S. Skiing and Snowboard Association said, "In looking ahead, I have every ounce of confidence that Lindsey will be in the starting gate next World Cup season ready to compete." 
"She knows the hard work it takes to get to the top and still has significant goals to achieve in what has been an incredible career," he added