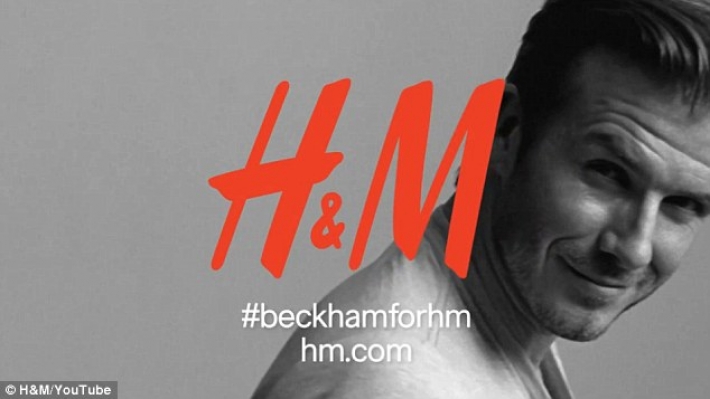 H&M announces their triumphant return to the Super Bowl with a new David Beckham Bodywear campaign. In anticipation of the cutting-edge commercial, David Beckham will also make his first ever appearance at the new H&M Times Square store.
H&M will unveil a 30-second high-octane David Beckham TV spot featuring never-before-seen technology from Delivery Agent that brings a new level of consumer engagement and measurement to Super Bowl advertising. In an industry first, viewers with select Samsung Smart TVs will be able to buy pieces from the new David Beckham Bodywear collection instantly during the Super Bowl through the t-commerce platform.
H&M is the first retailer to launch a fully enabled t-commerce campaign that includes shopping from a commercial, as well as launching an H&M t-commerce boutique in the ShopTV™ marketplace, bringing pieces from the David Beckham Bodywear collection to consumers across the United States. The innovative technology will be demonstrated by both Samsung and Delivery Agent at the International CES show this week in Las Vegas.
"We're thrilled to be back in action at the Super Bowl, showcasing our new campaign," says Daniel Kulle, President H&M North America. "We're bringing our A-game, the world's top style icon and the best quality bodywear to the largest stage in the world."