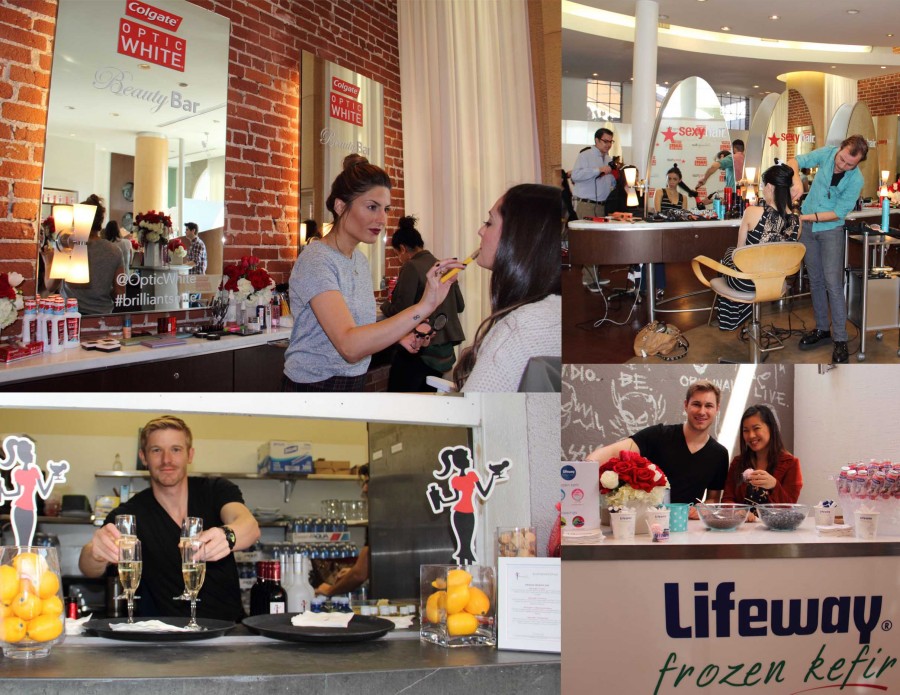 Awards season is a time to be pampered in Los Angeles. Get our hair done, have a makeup artist make you beautiful, mani/pedi… the works. This past weekend. Prive Salon was transformed into a Beauty Bar to the stars, sponsored by Colgate Optic White and Sexy Hair.
They offered manicures/pedicures, a dry bar, braid bar and more. In the back lounging area, guests enjoyed Champagne, a gourmet yogurt bar and relaxation all around. Nail Jungle's team provided the mani/pedis. Shout out to John who gave me a quick and fantastic manicure!
Just as I was walking out with my freshly painted nails, Jemima Kirke from HBO's hit series, "GIRLS" was sitting down to enjoy the beauty bar.
See you next year!
Pamela Price