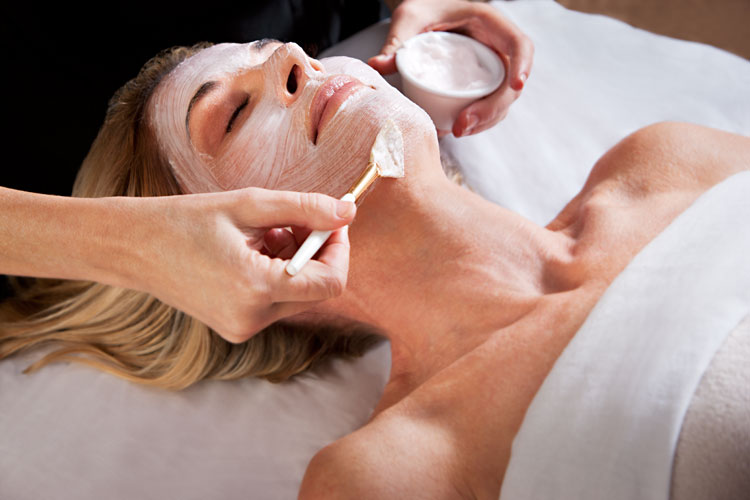 Burke Williams Day Spa has a new facial on the block. They just announced their enhanced Nourishing Facial now available at all spa locations. The service is a fresh take on the classic Nourishing Facial that incorporates a new science that promotes dermal building, collagen production and hydration to restore youthful, beautiful skin.
The Nourishing Facial restores intense hydration and replenishes vital skin nutrients, resulting in an improved skin tone and texture. Infusing an inviting and fresh blend of tangy citrus extracts and sweet, powdery lavender flowers, this facial blends nature and science for optimal results. 
The facial includes a customized application of a unique skin serum that nourishes, soothes and hydrates. This restoring dermal-filling serum uses moisture absorbing nutrients, anti-wrinkle peptides and a powerful Hyaluronic Acid to target and smooth out wrinkles and restore suppleness and hydration to the skin. Estheticians target the serum's application to focus on the most bothersome areas of fine lines and dehydration. The skin's moisture levels are raised to fill-in furrows, plump up tissues and tone-down age lines. The final layer of the facial is a soothing Lavender Rosemary mask for extra hydration that leaves the skin nourished and firm. The customized serum and mask applications combined with an ultra-nourishing and lifting facial massage restore vital nutrients to the skin while stimulating collagen production.
The new enhanced Nourishing Facial is currently available at all Burke Williams Day Spa locations starting at just $169 for an 80-minute service. Experience a Burke Williams near you and indulge, regenerate and relax with a signature treatment or custom membership program catered just for you.