As every awards season goes… there are the gorgeous gowns and the "what were you thinking" gowns. Here are our choices for Best and Worst Dressed:
  BEST DRESSED
Well done, Julia Louis-Dreyfus and Kate Beckinsale. Great shape and colors.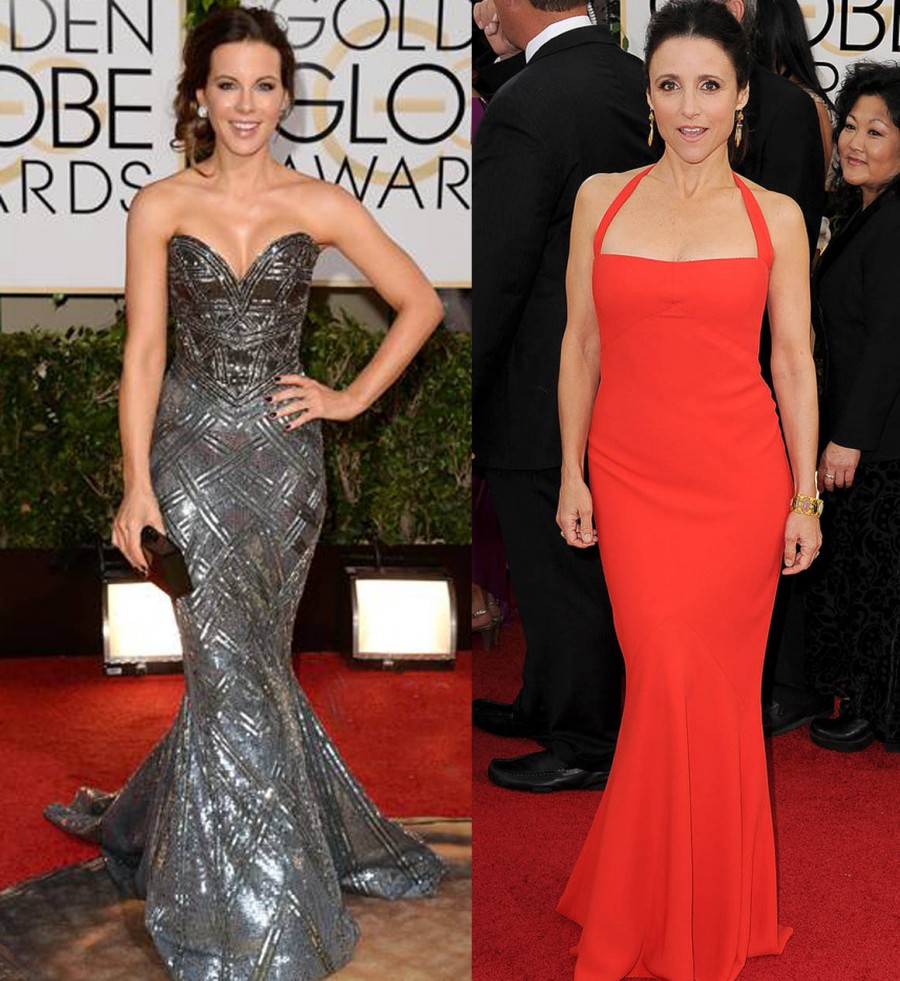 WORST DRESSED
Julia Roberts and Paula Patton, try something a lot more flattering next year.