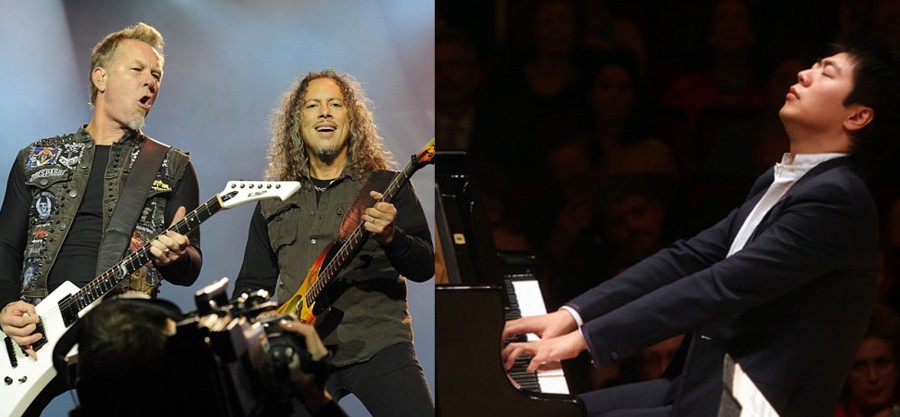 World renowned classical pianist Lang Lang is set to perform with heavy metal's iconic band Metallica on the 2014 Grammy Awards telecast on Sunday, January 26, 2014.
Lang Lang and Metallica will perform "One" which appears on the Metallica's Grammy- nominated album Metallica Through the Never (Music From The Motion Picture). This is Metallica's first performance on the telecast since 1991.
Lang Lang will also have the honor of performing during the In Memoriam segment of the telecast, which will include a moment featuring Van Cliburn.
This will mark the second time that Lang Lang has been a featured performer on the Grammy Awards telecast. Lang Lang's first appearance was in 2008 when he performed an arrangement of Gershwin's "Rhapsody in Blue" with jazz legend Herbie Hancock.