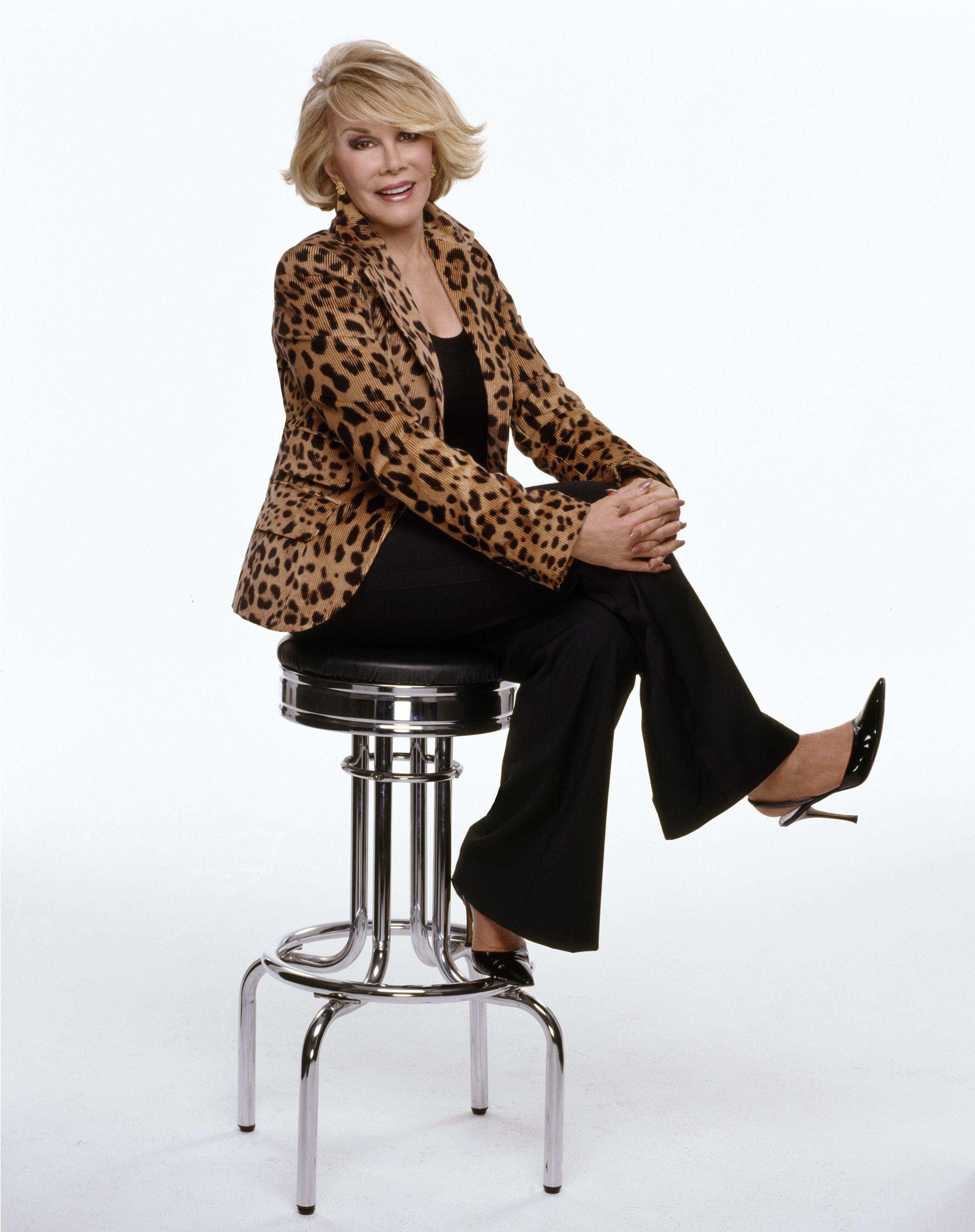 I am fascinated by most comics; how observant and honest they can be. How some say out loud what everyone else is thinking, even if it's politically incorrect or highly offensive. The reason why we laugh at the punch line is because, most of the time, we can relate. Or, it's just the cold hard truth. Whether it's politics, religion, sex, family or personal struggles; it is the stand-up comedian that goes out on a limb to talk about universal issues to complete strangers. Stand-up comedians are a different species. But who are these people, really? What kinds of personalities are they and why choose to work in comedy? A world that can be rewarding, but also thankless.
Intrigued by the life of comics today, I immersed myself into the LA stand-up scene for one week. I experienced beginner open mic nights, 1:00 AM 'laugh-off' competitions at The Improv and headliner shows. Sure, I sacrificed some sleep, staying up way past my bedtime, but I met and followed a handful of talented comics who are bound to make a mark in the industry. Before we meet them, we have to go back to the beginning to understand the profession of stand-up. And, who better to talk to about the rise of comedy than a true legendary comic; Joan Rivers. (She needs no introduction)
"We were the lowest form. When burlesque left, stand-up became the lowest on the ladder. It was never an honorable profession. It was like, 'my daughter is a singer; my son is a rock n' roller and… my cousin is … a stand-up.' It was dirty – oh my god, how sad! And for women, there was no such thing. If you had any kind of look, you had to be a singer. You couldn't be funny, there was no way. But you just couldn't look nice and be a comedian. You had to be very ugly and homely."
If anyone is going to tell you the honest truth, it's Joan. She started doing stand-up when there were virtually no women in the business and rose to fame amongst a sea of male comedians.
"Women comics were very rare those days. You had to work twice as hard to get the audience, whereas now women are totally accepted. You go to an open-mic night today and there are a lot of women there."
Stand up started to be a recognized career in the 70s and 80s, when comedy clubs popped up in New York City and Los Angeles. From The Comedy Store, which opened on the Sunset Strip in 1972, to The Improv in 1975, these clubs became a sort of 'college for comedians' if you will; venues where the likes of Richard Pryor, George Carlin, Jay Leno and Robin Williams honed their craft and made connections within their community of comics. The clubs are where it all begins. Before Jerry Seinfeld and Larry David had their hit NBC sitcom in 1989, they were working open mic-nights at Dangerfield's in NYC. Chris Rock was trying out jokes at the Catch A Rising Star club in the 80s and Steve Martin influenced Ellen DeGeneres to work her jokes on small coffee house stages.
Some of the iconic comedians, such as Phyllis Diller, John Belushi and Pryor have passed away, while others have rocketed to fame with their own talk shows, Comedy Central specials and arena tours. It seems that the ultimate goal for every comedian today is to land that 'Network pilot.' Joan expressed that, while doing stand-up is gratifying, it doesn't pay.
"—If you want to get rich, you damn well better get that sitcom. Stand-up will never make you rich. It will make you beyond happy because that one-on- one with the audience… that's your cookie. That's what it's all about. I never needed drugs, I never needed anything. When you have that contact with the audience, you think "OK that's it, that's why I'm here."
Speaking with Joan and a new generation of comics, the universal consensus is: they love what they do. Telling jokes and feeding off the audience's energy gives them a rush, a high if you will. Comics are unlike your average person. So, what makes a great comic? Joan tells me, "You have to be a loner; you have to be an outsider. And there has to be -I'm not making a joke – a little insanity in the family. There's always some Uncle that was put away or kept in a closet. We think crooked." Stephanie Simbari, Nate Craig and Jamar Malachi Neighbors are three young comics who fit the bill. That's not to say that they all have family issues, but they observe everyday life a little differently.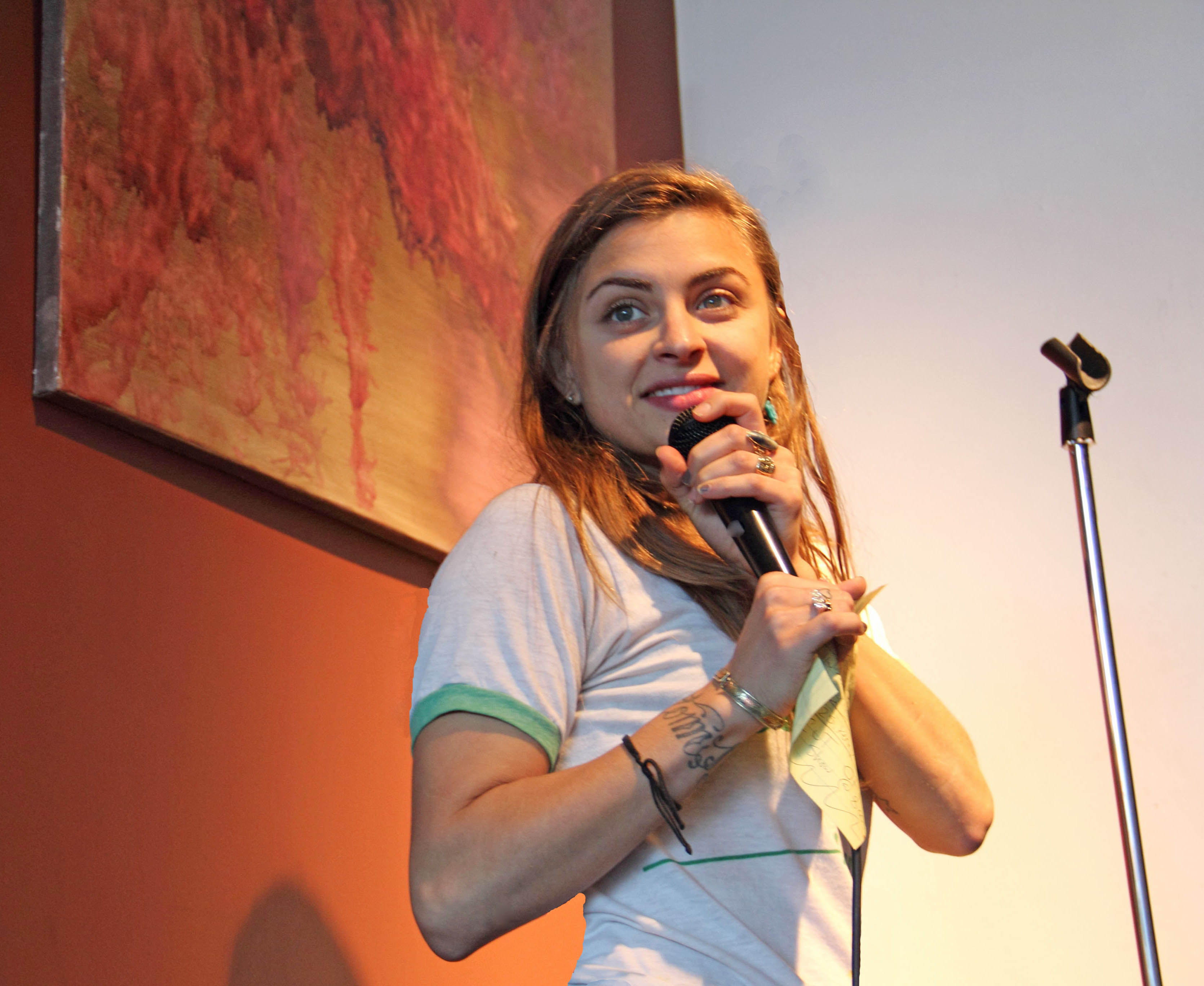 Stephanie is just 4 years into the LA comedy scene, but she's moving and shaking; hosting her own show at The Mint, open mics and frequenting the famous Ice House, Comedy Store and Gotham in NYC. The 27 year-old comic is living proof that today women can just as easily run what used to be a male dominated show. Her mentor and influence is the great Janeane Garofalo and it reflects in Stephanie's material. Her self-deprecating humor touches on relationships and beliefs on the absurdity of pop culture. When I asked what kind of style her comedy is she said, "I try to be honest. I try to use comedy as a means of expressing my true self and I don't know what kind of comic I am. I'm just me."
Amusingly enough, the most serious answers I get are from comedians. Stephanie added, "The reason I do comedy is so that I can say whatever I want to say. Writing jokes is a completely different animal. It's hard for me to tell the same jokes. It comes in waves." I watched her perform for several different audiences: a small open mic with fellow comics watching and a lot of crickets, and a show where the crowd was more responsive. "Sometimes you can be a good enough comic. You just need to get people to listen to you. If they're listening and smiling, you're doing something right." It turns out, just because the audience is silent, it doesn't necessarily mean the comedian is bombing. We may be engrossed in the joke, waiting for the punch line.
Whether professional or not, comedians are always trying out new jokes. Even a veteran like Joan still tests the waters, "My material changes constantly. I always think of it as a piece of tapestry, which you keep adding to, filling in and filling in. I always put my new stuff in front."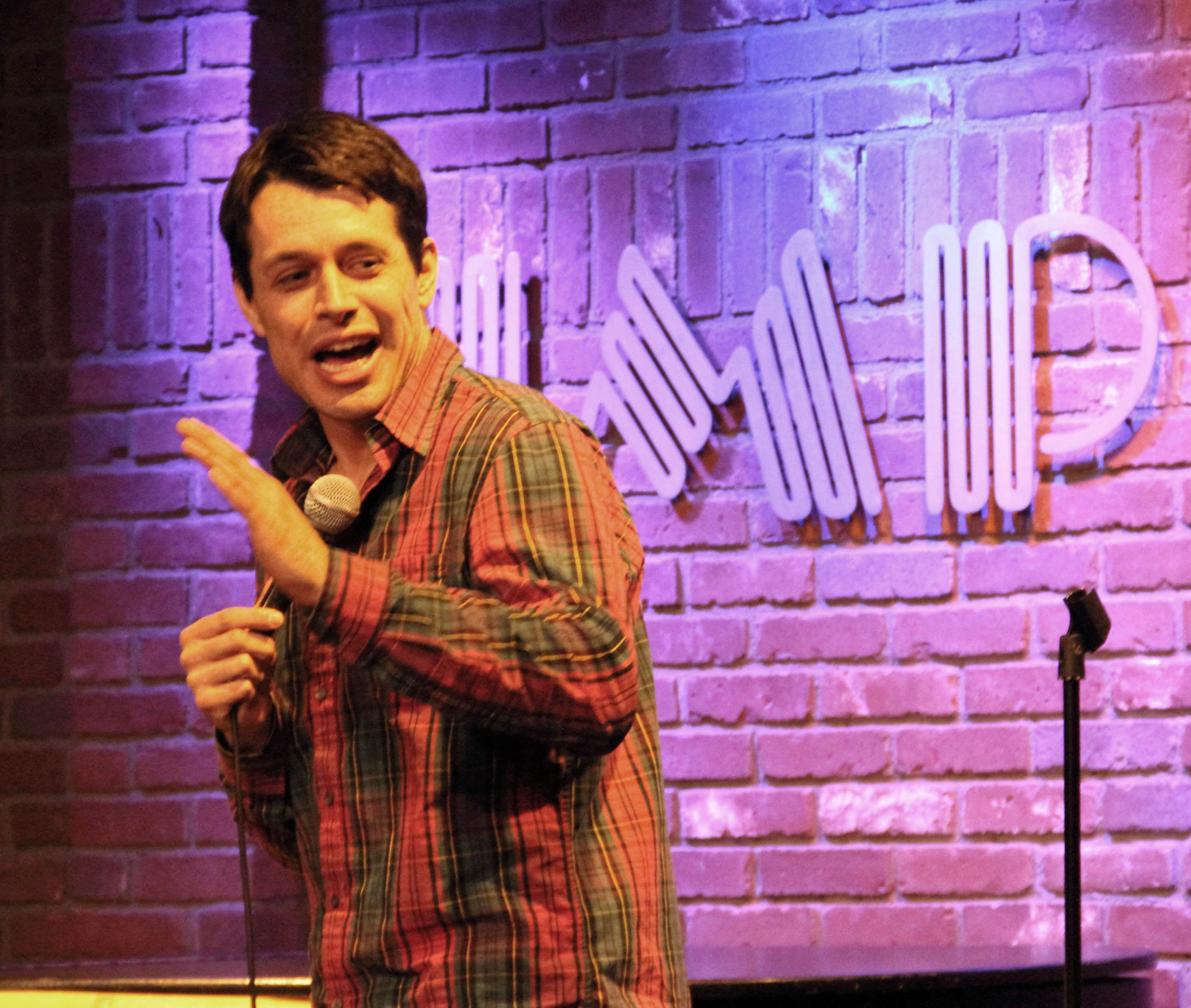 When I saw Nate Craig's act, I happened to see him perform the same joke set twice in two different clubs – and it worked… both times. Nate is what I like to call a 'hustler' comedian. He is his own boss and, while he doesn't have a sitcom yet, stand-up pays the bills. Nate has opened for Bill Maher, recently toured with Bill Burr, appeared on Tosh.0, was included on the 2012 "Best of the Bob and Tom Show" and just released "INFINITY," a full length stand-up album recorded at Cincinnati's Go Bananas Comedy Club. Curious to know the challenges of performing the same jokes multiple times, Nate told me, "That's one of the real tricks to stand-up – is to be able to recreate the energy or the impulse and thought that you had about something specific in the first place. You have to reinvent the joke so it's fresh and funny to you. When you can do that it translates on stage. Sometimes jokes lose their luster. For whatever reason the material got stale to you and that reads to the crowd."
His comedy is very observational, which at times reminded me of Jerry Seinfeld's style, but more off the wall. "I like to write about personal experiences and then inject a little absurdity into my jokes. I think that's a good way to emphasis the humor that you actually experienced and at the same time communicate to the audience what you thought was funny through the embellishment."
I would say about 95% of the comedy sets I saw at clubs alluded to sex in some way. But if we took away the obscenities, would they still be funny? Is it just the easy way to make people laugh? Nate says, "Is it a crutch and simple? Sometimes. If it's dirty or a little bit more sexual I definitely take note of it. That light is on in my head. But, if it's funny, it's funny. We can all identify with sexual angst and victories and defeats."
One young comedian on the rise who really breaks all boundaries is Jamar Malachi Neighbors. With the right situation, the 27 year-old comedian could be the next Chris Rock. I can't even describe his style so I let him tell me himself, "My style is raw, yet unique with a slash of hood, but really intellectual and out of the box. A combo of Martin Lawrence and Dave Chappell. Like a quirky philosopher." I know, you're thinking, what does that mean? But when Jamar takes the stage, practically anything will come out of his mouth and, for some reason, it all makes sense to the audience. He's the 3-time winner of the famous Laugh Factory's Fresh Faces and host of the buzzed about Comedy Rap Battle in LA. When I asked him if comedy was paying the bills he replied, "NO! One: because I don't have any bills and, Two: because I don't have any money." Needless to say, Jamar's honest and hilarious without a mic.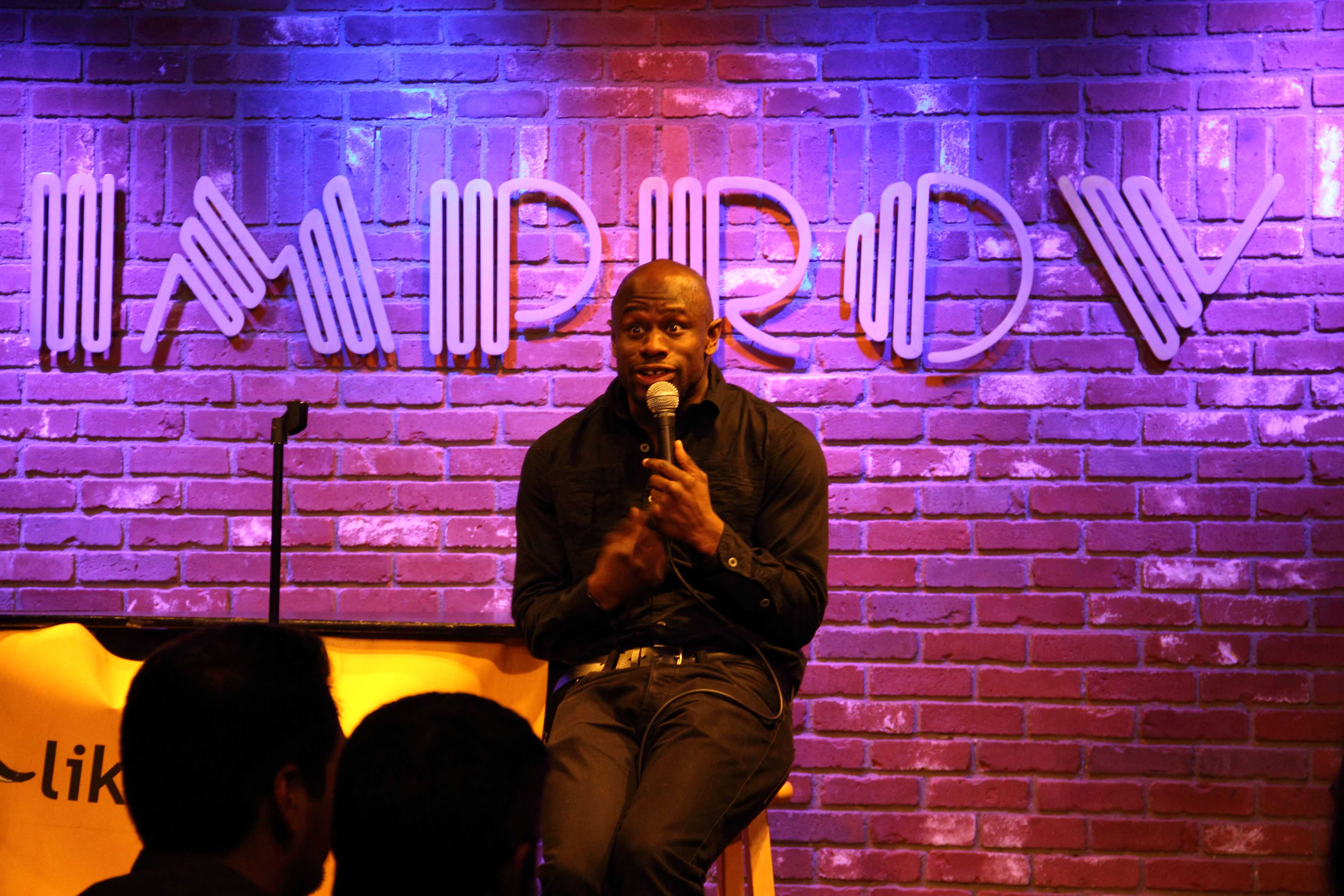 But even though he's a somewhat fresh comedian on the scene, Jamar has his own opinions about stand-up comedy today, "I have this thing where it used to be about just being funny. You could be funny and you could get work around here, but now it's like, 'Yeah he's funny but does he have credits? Really? I've never seen him on anything.' It's very commercialized. I honestly think it's really watered down." And while he has appeared on Comedy Central's Tosh.0, he's still in search of credits that will make his name known. In speaking with today's comics, that is the bottom line: A TV Deal.
For Joan Rivers, that's when the money and the recognition started rolling in. She was working the comedy clubs at night, but it wasn't until she appeared on The Tonight Show with Johnny Carson and The Ed Sullivan Show that she became 'someone.' Comics today are motivated to develop their own shows and hope some network, or Comedy Central will pick it up. That has worked for a handful of comedians, such as Whitney Cummings, Chelsea Handler and Adam DeVine. Nate says, "There are a lot of different directions your career can go in. Television is the best case scenario. If you are able to work on good projects that you created. But that doesn't necessarily mean that you have a lot of creative input."
But without the TV sitcom or the talk show appearances, Stephanie, Nate and Jamar are perfectly happy just doing stand-up. They absolutely love their job (even if they don't get paid for it sometimes). There is a lot of passion in the LA comedy scene and it resonates from the stage to the late night drinks between crowds of comedians outside the Improv or in the back of The Comedy Store. This community actually supports each other, giving their friend's 5 minute sets on their shows or recommending their fellow comic to an open mic producer. Every club I went to, I ran into Jake Kroeger, a comedian himself and the founder of The Comedy Bureau, a website which features local comedians. He knows everyone, often serving as a judge for comedy competitions and spreading the word about his comrades via the web. With a beaming grin on his face Jake told me, "What I love about stand-up is that you can literally break every single rule in comedy as long as you're making people laugh. If not, get off the stage."
For Nate and Jamar, they both knew that stand-up comedy was their calling since the ripe age of 7 years-old. Nate's mother didn't fill his Easter basket with eggs or chocolate, but with videos of Robin Williams "A Night At The Met," Billy Crystal's "You Look Marvelous" and George Carlin's "What Am I Doing In New Jersey?" A classmate of Jamar said to him, "Hey man, you should be one of those people who make people laugh."
A friend simply suggested Stephanie should try stand-up and now she says, "Comedy comes first because I can do it whenever I want and I can say whatever I want." It is the best form of expressing themselves.
I asked Joan if she had any advice for these comics and all those who aspire to do what she has dedicated her entire life to. "Marry rich. Marry rich immediately," Joan insisted. "Get out of the business. You're an idiot. You want to know the truth? Unless you have to do it. Unless it's a calling – and I'm not being funny now. Get out. It's going to consume your life. If you love it, isn't that wonderful. And if you hate it – it's not going to work."
There you have it, straight from the legend's mouth. Comics, take that and run with it. For the rest, go out to a comedy club and support your local comedians because, as Nate told me, "When stand up is done well, there's nothing like it."
By Pamela Price
http://www.stephaniesimbari.com/
https://itunes.apple.com/us/album/infinity/id598973732