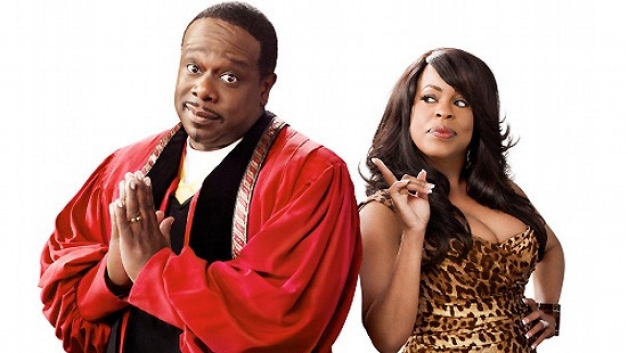 TV Land has given the green light to a third season of "The Soul Man" starring Cedric "The Entertainer," Niecy Nash and Wesley Jonathan, it was announced today by Larry W. Jones, President of TV Land.  The new season will premiere spring 2014.
"We're so proud to have this show in our portfolio of sitcoms," said Jones. "Fans of 'The Soul Man' are the drivers behind the success of the series. Because of their passion, we are able to continuously bring new viewers to the channel."
"The Soul Man" follows R&B superstar-turned-minister Reverend Boyce "The Voice" Ballentine (Cedric) after he relocated from Las Vegas to St. Louis with his wife Lolli (Nash). While learning to adjust to their new humble life, they have plenty of obstacles in their way. One of these is Boyce's brother Stamps (Jonathan), who seems to have taken up permanent residence in their house – and that's only made worse when Stamps sparks a new relationship with Lolli's sister (Kellee Stewart).