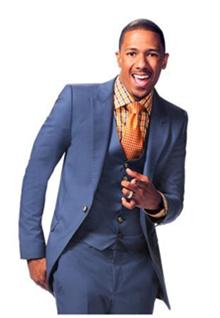 Nick Cannon kicks off the New Year's Eve festivities by counting down the top music videos of the year during TeenNick Top 10: New Year's Eve Countdown, premiering Tuesday, Dec. 31, at 11:00 p.m. (ET/PT) across all Nickelodeon networks (Nick at Nite, TeenNick, Nicktoons and the NickMom block). 
During the one-hour special, Cannon, 4Count, and Echosmith perform in front of a live audience in the heart of New York City overlooking Times Square, as the year's top music videos as voted by viewers on TeenNick.com are revealed. 
Cannon will sing "Looking For A Dream," Echosmith will perform "Cool Kids," and 4Count will cap off the night with "Epic."
Beginning Monday, Dec. 23, fans can log on to TeenNick.com to vote for their favorite music videos of 2013.