Director Scott Cooper's (Crazy Heart) sophomore effort "Out of the Furnace" is nothing short of eye-opening. Starring Christian Bale in his first role after the Batman saga, the film is about as blue-collar as it gets. Bale plays the hard working Russell Baze, who must cope with his own inner demons all while trying to manage an ailing father and a reckless younger brother (Casey Affleck) in the backwoods of Pennsylvania.
Featuring a slew of Hollywood's elite, Bale is accompanied by Casey Affleck who plays a troubled war veteran named Rodney. Woody Harrelson puts in another inspired performance as the evil Harlan DeGroat, who runs an expansive North Jersey drug empire. Even smaller roles like the slippery bookie John Petty (Willem Defoe) and by-the-book police chief (Forest Whitaker) are brought to life by the talented cast. These engrossing characters, from first time screenwriter Brad Ingelsby and co-writer Scott Cooper, make for a truly compelling drama.
While some of the trailers make the picture look like a straight thriller, "Out Of The Furnace" is much more about the characters. Commanding most of the screen time, Russell is a complex human being, as well as the proverbial "ethical older brother." Working double shifts at the mill, checking up on his sickly father, and always keeping a watchful eye on his younger sibling, Russell is nothing short of a model citizen. This all changes, however, after he is sent to prison for causing a drunk driving accident.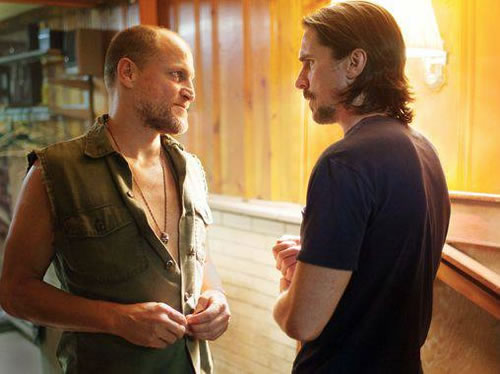 When Russell returns home, he is a changed man, as is his brother who just came back from his fourth tour in Afghanistan. Both Bale and Affleck are excellent in their portrayal of the evolution of these two characters. While Russell struggles to pick up the pieces of the life he once had, Rodney succumbs to the effects of post war stress. He ends up joining an underground boxing syndicate.
Both Bale and Affleck are comfortable and believable in their roles as brothers. Whereas Russell is loving and compassionate, Rodney is struggling with life outside of the army. The two characters couldn't be any more opposite on screen, and both actors play off these differences wonderfully.
As the story develops, Rodney falls in with a New Jersey drug kingpin named Harlan DeGroat (Woody Harrelson). As usual, Harrelson is brilliant as he morphs into the nasty, violent, and unsavory drug dealer. Everything he does keeps you on the edge of your seat. Which, for a villain, is the best compliment someone can give.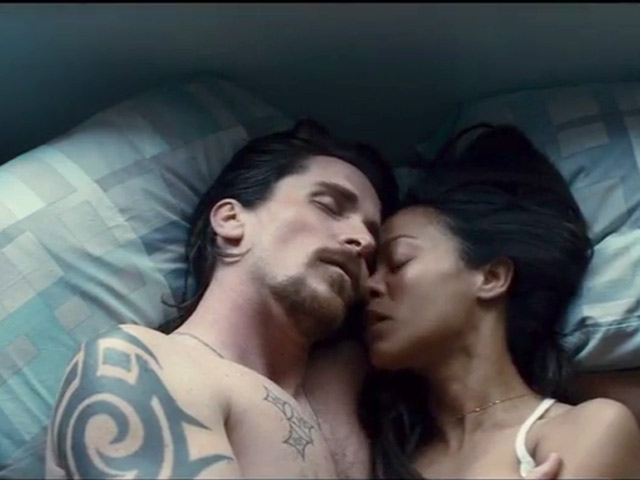 Underlying all of the action, Cooper uses the Pearl Jam song 'Release' to open and close the film. Eddy Vedder's melody is captivating and an absolutely perfect fit for the movie. The two are absolutely riveting sensory experiences that make it impossible not to be left emotionally weakened by.
With award buzz everywhere, "Out Of The Furnace" is one to keep on the radar. From its dark and ferocious scenes of violence and death, to its expansive long shots of the seemingly endless Appalachians, Cooper expertly manages to convey the splendor and sadness of living in rural America. Not only does the movie shine Oscar worthy light on its impressive cast, it also offers an unflinching look at America's Rust Belt.
"Out of The Furnace" is brutal, beautiful, and all together revelatory. It's definitely a must watch.
The film is rated R for strong violence, language and drug content.
By David Morris
http://outofthefurnacemovie.tumblr.com