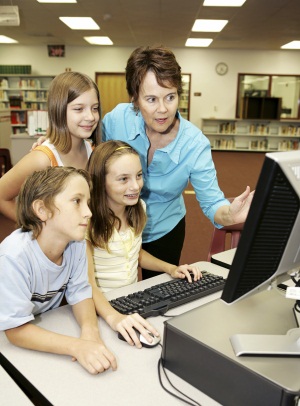 Epson America announced it has partnered with DonorsChoose.org for a second year in a row for its 2013 holiday season initiative. From Dec. 1 to Dec. 24, 2013, Epson will help fund K-12 public school classrooms in need, by donating five percent of select purchases made on Epson.com – up to $100,000 – to support eligible classroom projects across America. It will also multiply the reach of its donation through DonorsChoose.org's "Double Your Impact" program by matching donations.
"Epson is committed to providing K-12 classrooms with the most innovative technology solutions, and we strive to build on that commitment through inspiring creativity and empowering teachers," said Jered Goodyear, manager, online marketing, Epson America, Inc. "By partnering with DonorsChoose.org, Epson aims to equip teachers with technology and tools to help them engage and communicate with their students in creative ways."
DonorsChoose.org is an online charity that provides a way for consumers, administrative faculty members and individual philanthropists to donate directly to specific projects at public schools. Teachers request needed materials and resources for their classrooms, and donors contribute to projects on the site. Last year, Epson reached its $100,000 goal and supported over 26,000 students in 323 DonorsChoose.org projects nationwide. Some of their stories can be read online at http://www.epson.com/community/classroom/.