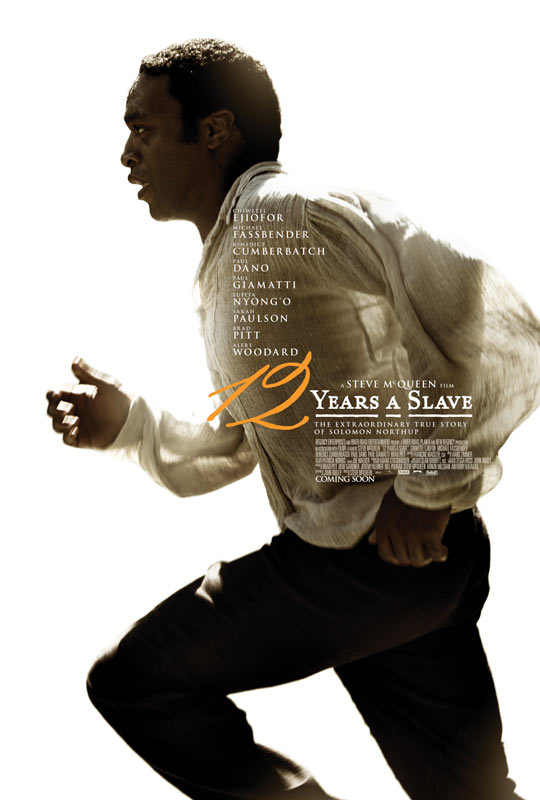 The Online Film Critics Society announced the recipients of the 17th annual OFCS awards for excellence in film.
Steven McQueen's "12 Years a Slave" was the standout winner, with recognitions for Best Picture, Best Actor (Chiwetel Ejiofor), Best Supporting Actor (Michael Fassbender), Best Supporting Actress (Lupita Nyong'o), and Best Adapted Screenplay, for John Ridley's hand in bringing Solomon Northup's 1853 memoir to the big screen.
Cate Blanchett won Best Actress for her turn in Woody Allen's "Blue Jasmine," while Alfonso Cuarón bested the stiff competition as the Best Director winner for the critically and commercially successful "Gravity."  The film also won in the categories for editing and cinematography, as well as special awards for its sound design and visual effects work.
Hayao Miyazaki's "The Wind Rises" won Best Animated Film, while France's "Blue Is the Warmest Color" was recognized as the Best Film Not in the English Language.  Writer-director Spike Jonze won Best Original Screenplay for "Her," and Joshua Oppenheimer's audacious and disturbing "The Act of Killing" was voted as the best documentary of the year.  Films not yet released in North America were recognized in a separate top ten list.
A special award was also given to the late Roger Ebert, whose decades of work in criticism helped to popularize serious film appreciation to a wider audience, and whose tireless persistence in the face of cancer was as inspiring as any of the films he championed.
Founded in 1997, the Online Film Critics Society (www.ofcs.org) is the largest and oldest Internet-based film journalism organization. Over 250 members voted in this year's awards.
The Online Film Critics Society 2013 Film Awards Winners:
 
Best Picture: 12 Years a Slave
Best Animated Feature: The Wind Rises
Best Film Not in the English Language: Blue Is the Warmest Color
Best Documentary: The Act of Killing
Best Director: Alfonso Cuaron – Gravity
Best Actor: Chiwetel Ejiofor – 12 Years a Slave
Best Actress: Cate Blanchett – Blue Jasmine
Best Supporting Actor: Michael Fassbender – 12 Years a Slave
Best Supporting Actress: Lupita Nyong'o – 12 Years a Slave
Best Original Screenplay: Her
Best Adapted Screenplay: 12 Years a Slave
Best Editing: Gravity
Best Cinematography: Gravity