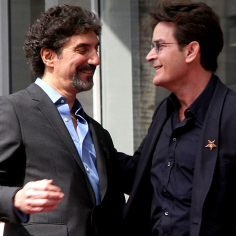 Charlie sure hopes so.
In a Sunday tweet from Sheen to Lorre, the ex-Two and a Half Men actor said, "hey Chuck. I have an idea that u need to hear after I make amends to you and yours. which I will do in person. xox c"
Sounds like Charlie is pitching his ex-executive producer. The question is, what's the idea?